Springs Set
Item # P3-3605
Regular price
Sale price
On Sale

$10.00
Unit price
per
Sold out
Buy 6 and pay $9.20 each!
Verify Hooke's Law with this 5 spring set with easy-to-read adjustable position indicators.
In Stock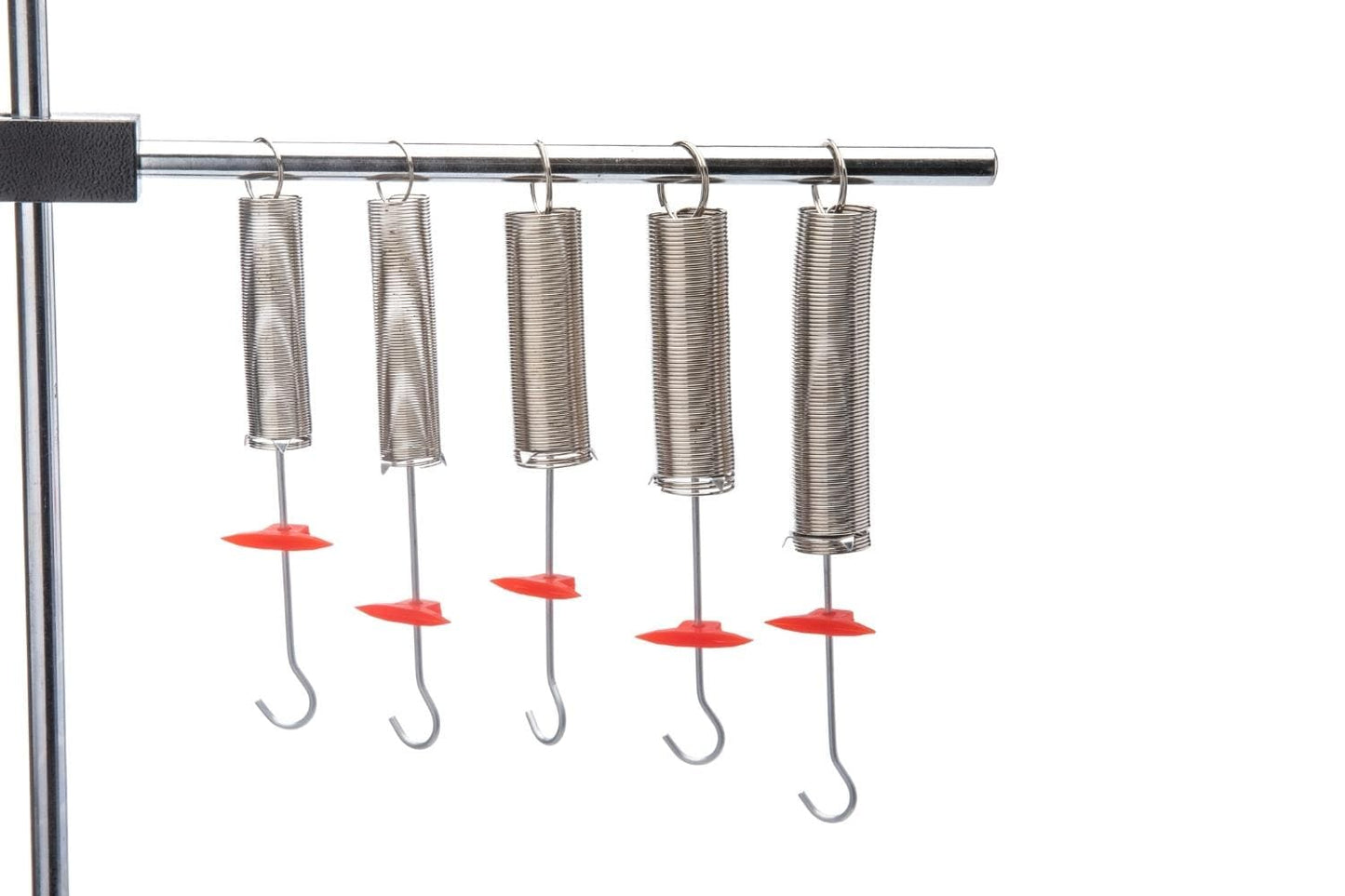 Additional Details
For verification of Hooke's Law this set of 5 springs with different spring constants is extremely helpful!
The pre-stress has been removed to give accurate results. Compare the elasticity of each spring as it stretches 2cm with a load of .05N, .1N, .2N, .3N and .5N respectively. Just mount a rod to any stand and the springs easily are held in place using a built in ring. At the other end of each spring is a hook for attaching weight along with an easy-to-read adjustable position indicator. (Spring Constants 2.5, 5, 10, 15, and 25 N/m)
Products being sold are not toys. They are for Educational / Laboratory use only. They are not for use by children 12 and under.
What's Included
5 Springs of different spring constants (2.5, 5, 10, 15, and 25 N/m)
Conceptual Academy Videos
Solids: Elasticity