Bernoulli's Crocodile
Item # P4-2300
Regular price
Sale price
On Sale

$4.95
Unit price
per
Sold out
Buy 12 and pay $4.70 each!
Blow into the mouthpiece, and the eyes float on a stream of air! A fun Bernoulli demonstration.
In Stock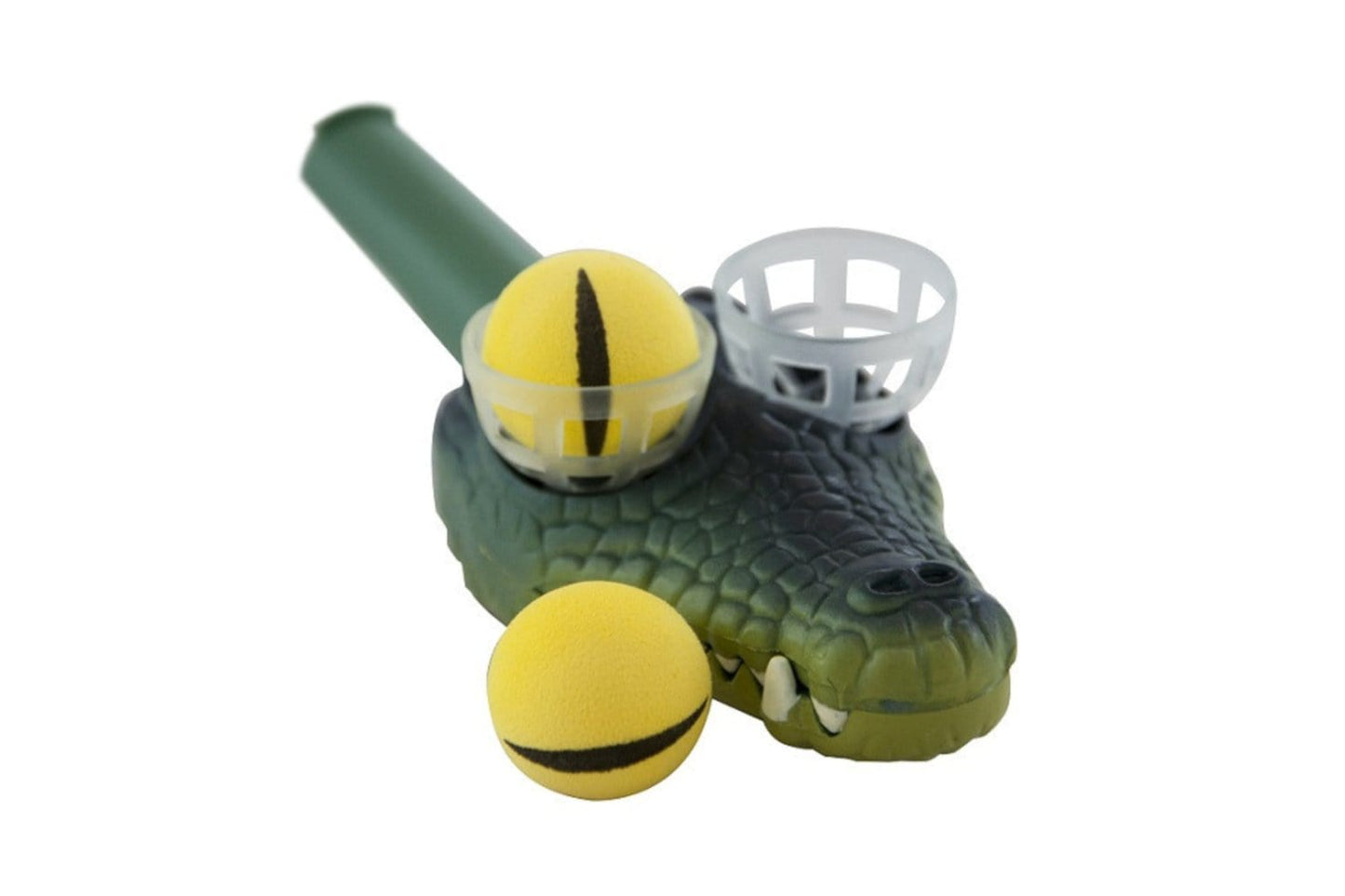 Additional Details
Finally, a way to demonstrate the Bernoulli Principle to your students in a fun and cool way!
When you blow into the Bernoulli's Crocodile, its "eyes" levitate and remain in static equilibrium.  As the "eyeballs" migrate to one side of the airstream, the fast-moving air causes low pressure, forcing them to move back into the airstream. You can even use one "eyeball" and tilt the Alligator slightly to the side, causing it to seemingly defy gravity!  Use this unique demo for your Middle School science class as a science challenge or your AP Physics students when studying Fluid Dynamics. Instructional Guide included.
Products being sold are not toys. They are for Educational / Laboratory use only. They are not for use by children 12 and under.