Eclipse Glasses
Item # P3-6450
Regular price
Sale price
On Sale

$1.95
Unit price
per
Sold out
Buy 100 and pay $1.28 each!
Buy 1000 and pay $0.98 each!
If you've ever wanted to view a solar eclipse, you can with our Eclipse Glasses! These inexpensive glasses allow you to safely and directly view eclipses, sunspots, and other solar phenomena.
For quantity pricing of 10,000 glasses or more, call customer service at 1-800-367-6695.
In Stock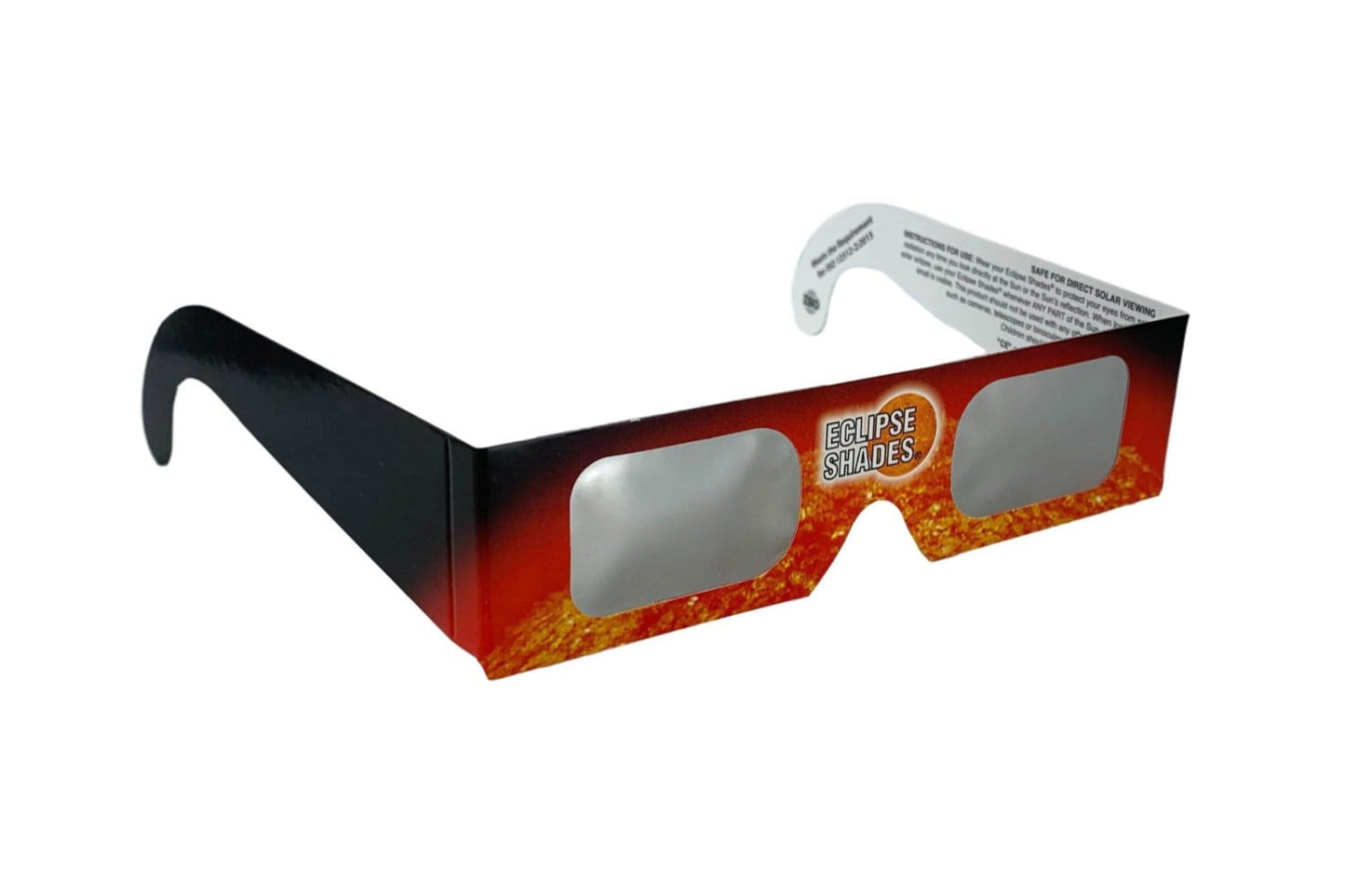 Additional Details
The Solar Eclipse of 2023 will occur on October 14, and the Solar Eclipse of 2024 will occur on April 8 - be ready to view these unique solar events with our Eclipse Glasses. You and your students can safely and directly view this eclipse (and future ones), sunspots, and other solar phenomena! These glasses will protect your eyes from solar radiation any time you look directly at the sun or the sun's reflection. They filter out 100% of harmful ultraviolet rays, 100% of harmful infrared rays, and 99.999% of intense visible light. The premium filters create a sharper orange-colored image of the sun. The backside is printed with safety information. CE certified.
Color and design may vary.
Products being sold are not toys. They are for Educational / Laboratory use only. They are not for use by children 12 and under.