Exploring Energy with Toys Book
Item # P8-2400
Regular price
$25.95
Sale price
On Sale

$19.95
Unit price
per
Sold out
The Exploring Energy with Toys Book features complete lessons for grades 4-8.
In Stock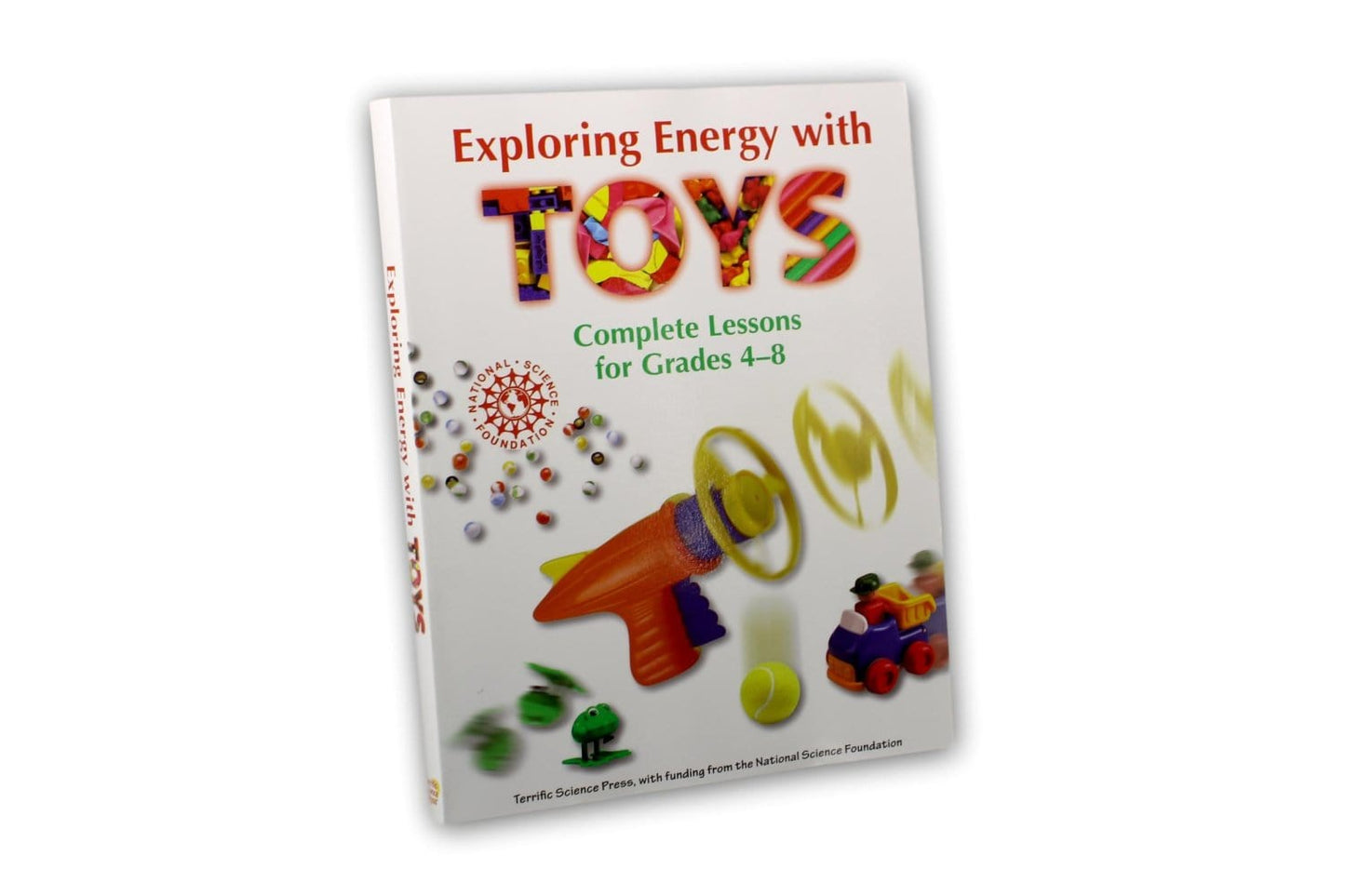 Additional Details
The Teaching Science with Toys program was developed and classroom-tested with funding from the National Science Foundation on the concept that students learn better with fun, hands-on experiments.

Aimed specifically at grades 4-8, this easy-to-use workbook gives you a variety of fascinating activities that use fun, inexpensive toys such as Silly Putty, Matchbox cars, and Slinkies to help your students easily grasp complex concepts and principles by making connections between objects from their everyday lives to scientific phenomena.

Each activity in this book comes with a list of key science topics covered and process skills used, a materials list, step-by-step instructions, safety and disposal procedures, estimated completion time, suggestions for varying and expanding the activity, an explanation of the results, and reproducible worksheets.

Exploring Energy with Toys Book
Fun-filled science activities make the concept of energy come alive with a variety of exciting toys.
21 activities within 269 pages.
Aimed specifically at grades 4-8
Preview the table of contents.
Products being sold are not toys. They are for Educational / Laboratory use only. They are not for use by children 12 and under.