Flame Salts
Item # P2-7123
Regular price
Sale price
On Sale

$89.00
Unit price
per
Sold out
6 different salts for spectroscope flame test .5oz bottles set includes test tube and nichrome wire
In Stock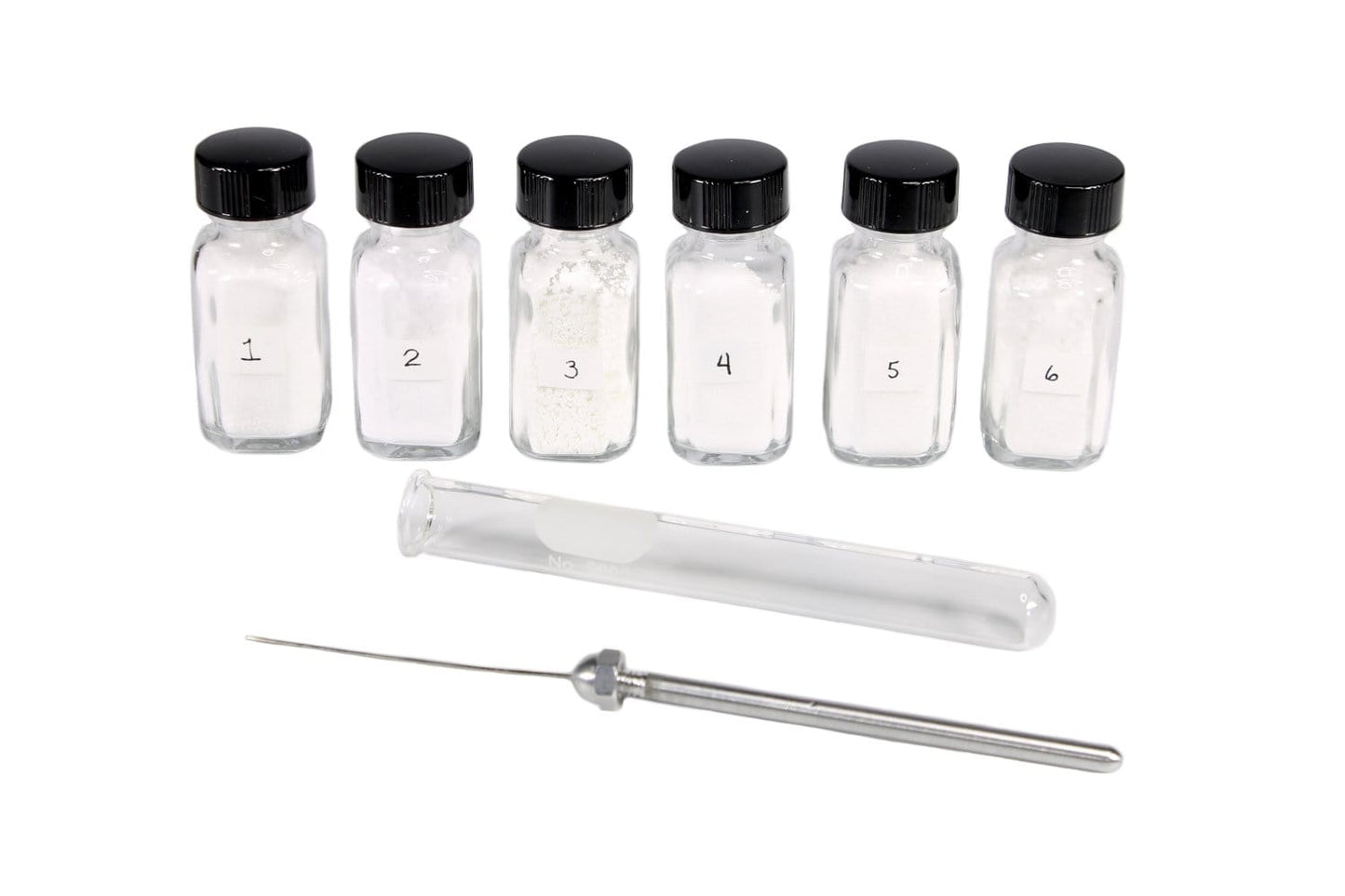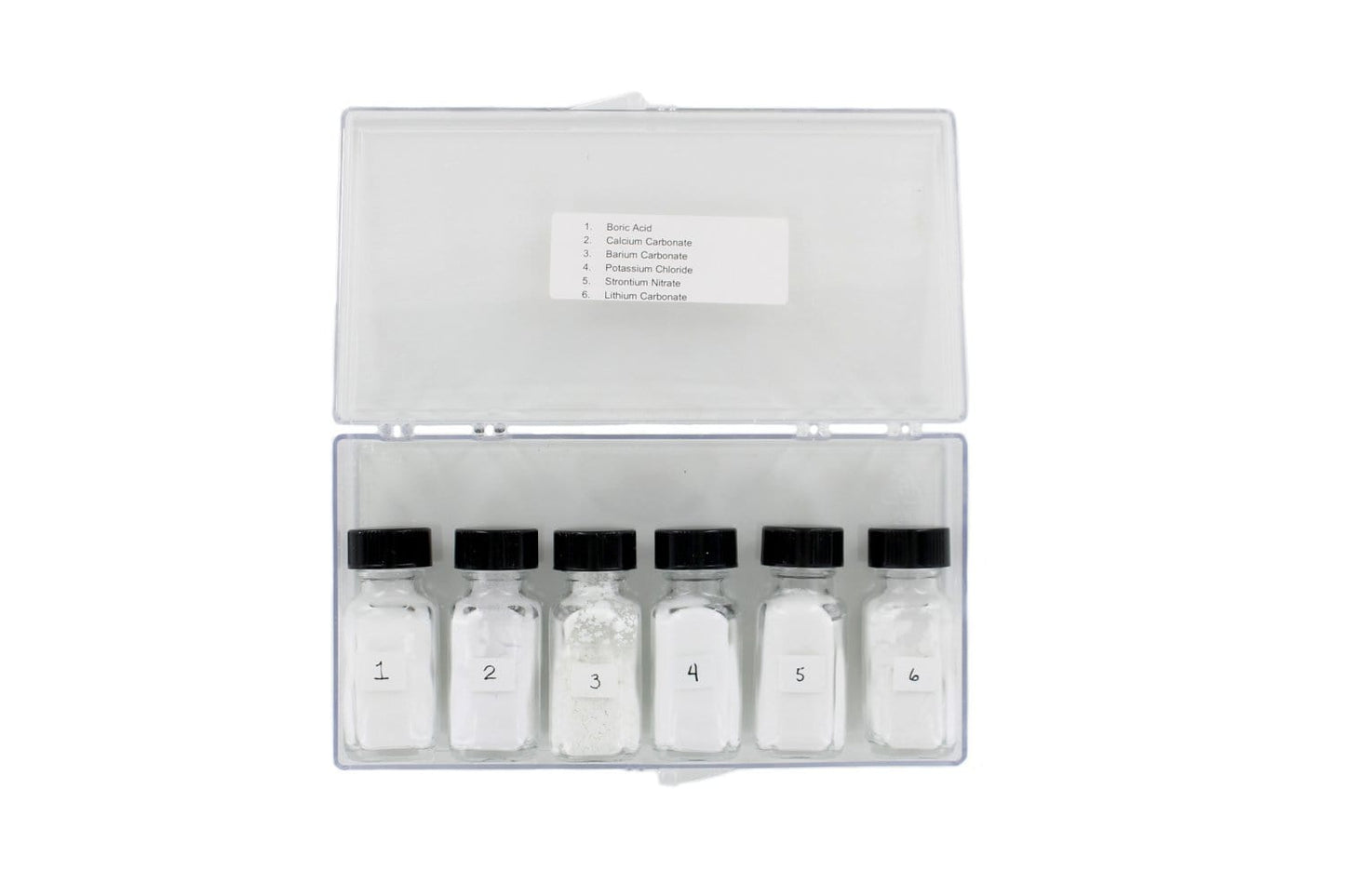 Additional Details
Ever wonder what causes the unusual colors sometimes seen in a fire?
With this kit students can observe the spectra of some fairly common elements by placing the metallic salts in a flame. The kit contains a nichrome wire that is attached to an aluminum handle. By moistening this wire and then dipping it into one of the salts, the characteristic color of the light for each element can be determined when it is then inserted into a colorless Bunsen Burner flame.

This kit also comes with a Pyrex test tube 12.5cm in length. The test tube provides an alternative method to see the spectra of the element. The test tube may be partially filled with water and the outside then dipped in a concentrated solution of the salt for introduction into the flame. Included are salts of barium, boron, calcium, lithium, potassium and strontium. All are in .5oz bottles. Instructions for carrying out the experiment and carrying case are included.
Products being sold are not toys. They are for Educational / Laboratory use only. They are not for use by children 12 and under.
Accessories
Order Qty
Price
Qty for Discount
Discount Price
Total Savings
Portable Micro Burner Item #

C5-1005

$55.00
6
$50.00
Safety Goggles Item #

C5-1020

$10.40
RSpec Explorer Item #

P2-9505

$395.00
6
$379.00

Portable Micro Burner

Item #C5-1005

Regular price

Sale price

On Sale

$55.00

Unit price

per

Buy 6 and pay $50.00 each!

The Portable Micro Burner works anywhere! Just open the butane valve and push the ignition button for an adjustable, clean-burning flame.

Safety Goggles

Item #C5-1020

Regular price

$14.00

Sale price

On Sale

$10.40

Unit price

per

Chemical splash safety goggles with high impact lenses covering the entire eye area. Side hooded vents provide indirect ventilation and are anti-fogging.

RSpec Explorer

Item #P2-9505

Regular price

Sale price

On Sale

$395.00

Unit price

per

Buy 6 and pay $379.00 each!

Digitally capture an individual spectrum, and then compare it to a series of known spectra! The included camera and software make this an easy and inexpensive solution to studying quantitative spectral data in the classroom.

Item #

Regular price

From $19.99

Regular price

Sale price

On Sale

From $19.99

Unit price

per

Liquid error (snippets/modal-contents line 80): product form must be given a product