Basic Lab Supply Pack
Item # C3-3000
Regular price
Sale price
On Sale

$89.00
Unit price
per
Sold out
Buy 6 and pay $83.50 each!
Whether you're setting up a new lab or restocking an existing one, here are all of the basic supplies needed, all in one convenient pack. Includes basic chemistry or physical science equipment for student group.
In Stock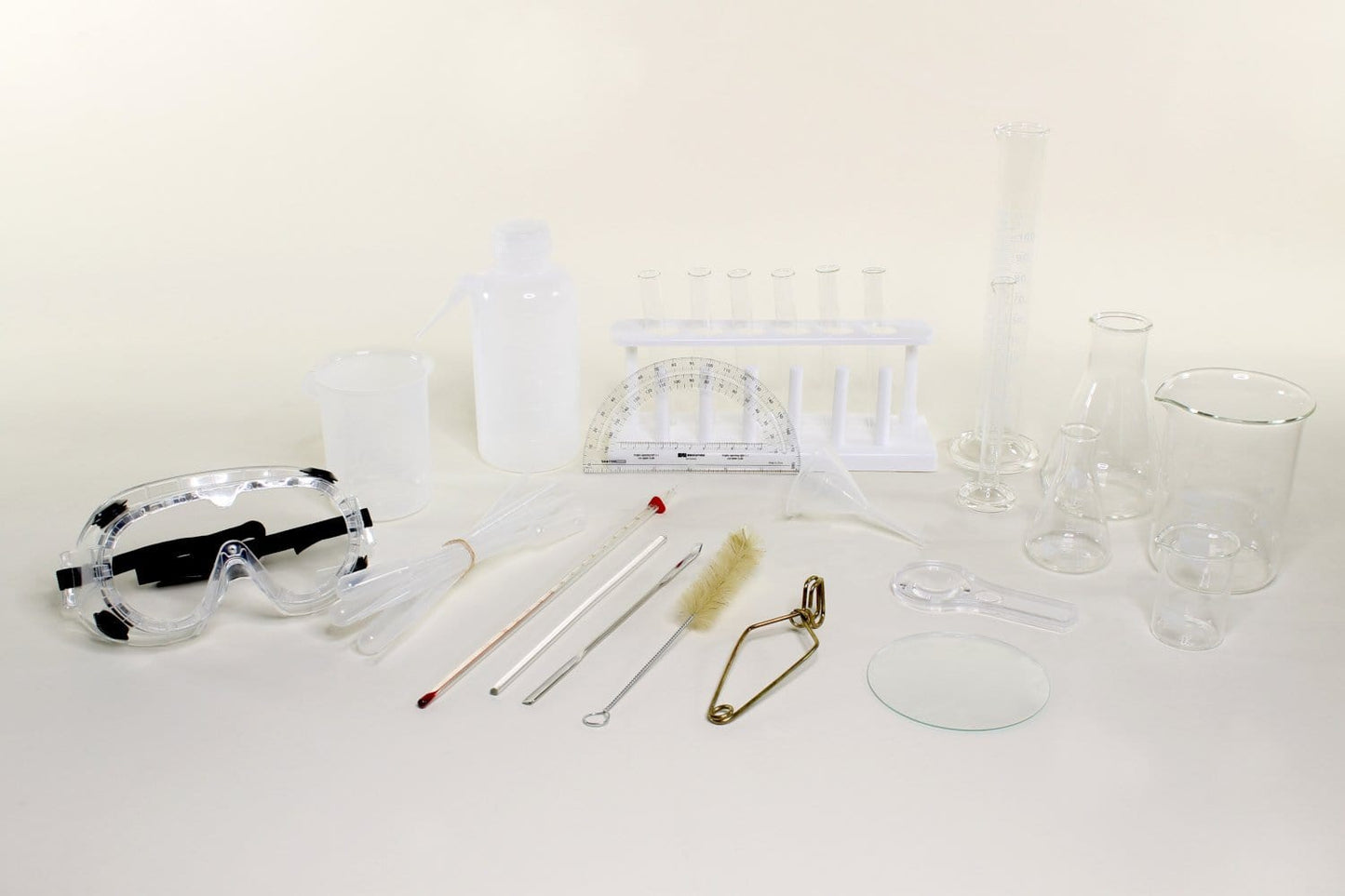 Additional Details
Here are all of the basic supplies needed by one student group in a chemistry or physical science lab, all in one convenient pack.
It's great for setting up new labs and restocking existing ones. We've picked the equipment needed for basic lessons on measurement and scientific method, along with some introductory chemistry apparatus.
Included in Supply Pack:
3 Beakers - 50mL, 250mL, 400mL
2 Erlenmeyer Flasks - 50mL, 250mL
2 Graduated Cylinders - 10mL, 100mL
Plastic Funnel
6 Test Tubes, 15 x 125
Test Tube Brush
Test Tube Holder
Test Tube Rack
Watch Glasses, 100mm
Safety Goggles
Spatula, Micro
Student Thermometer, -20 to 110C
Wash Bottle, plastic, 16 oz
Protractor/Ruler
6 Dropper Pipets, 5mL
Glass Stir Rod, 8"
Hand Magnifier, 3x/6x
Products being sold are not toys. They are for Educational / Laboratory use only. They are not for use by children 12 and under.