Celt - Rattleback
Item # P2-2120
Regular price
Sale price
On Sale

$5.00
Unit price
per
Sold out
Buy 50 and pay $4.70 each!
Celts, sometimes known as "Rattlebacks", are deceptively simple-looking pieces of molded acrylic polystyrene provides a fascinating demonstration of inertia and center of gravity.
In Stock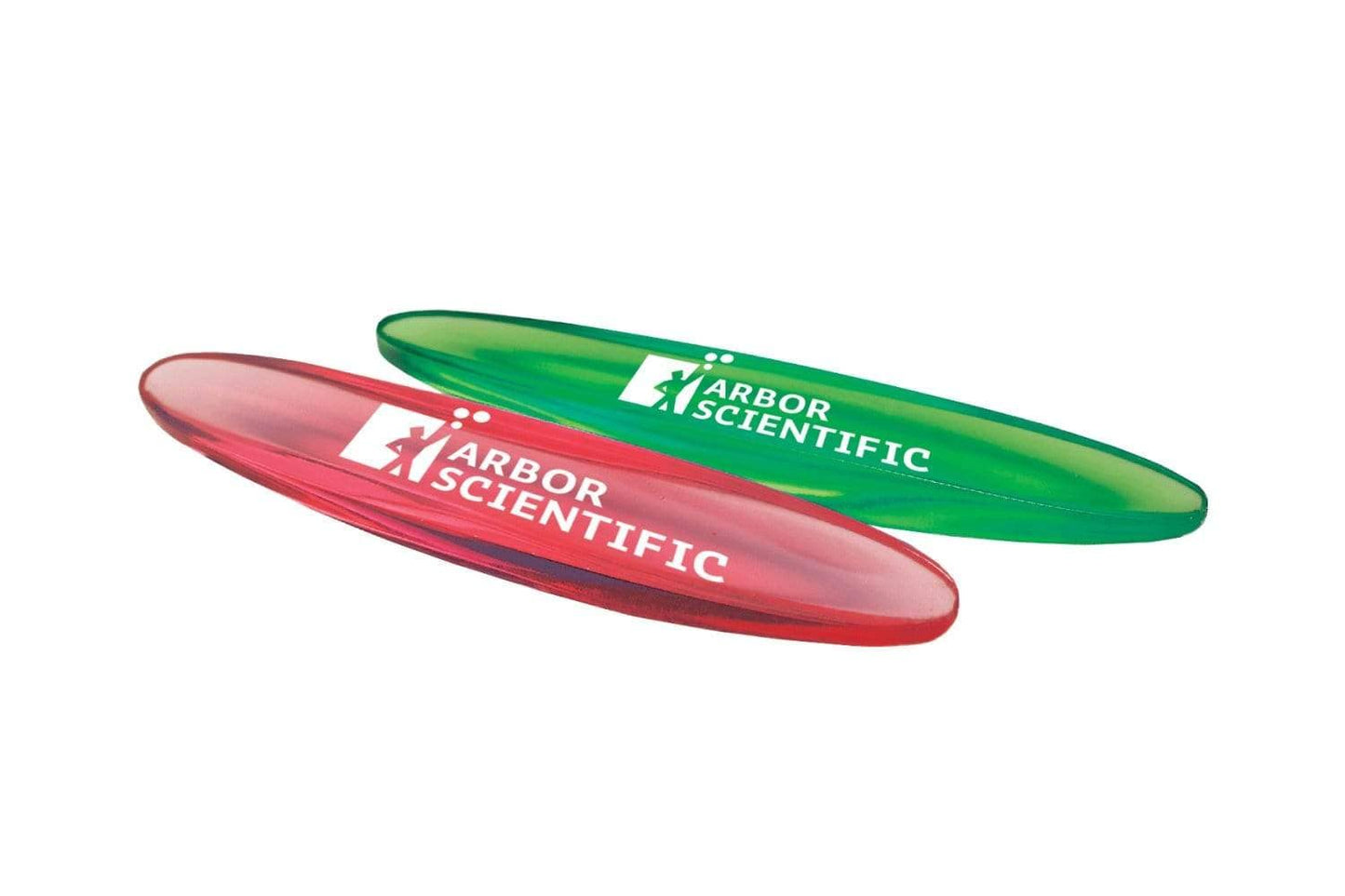 Additional Details
Celts are a must-have cool tools for any science classroom!
Celts are fun oval shaped objects that allow students to explore rotational inertia, center of gravity, point of contact, product of inertia, moment of inertia, and much more. Tap one end, and the Celt will mysteriously begin to spin. Spin the Celt clockwise, and it will reverse direction. The real fun comes when your students begin to search for an explanation to this surprising phenomenon.
A two pack of acrylic polystyrene celts which serve as a great inexpensive tool for labs or handouts for large groups of budding physics students. Length: 4 in.

Products being sold are not toys. They are for Educational / Laboratory use only. They are not for use by children 12 and under.
What's Included
2 Acrylic polystyrene celts