Deluxe Dual-Scale Power Tape Measure, 25 ft. / 7.5 m
Item # 01-3908
Regular price
Sale price
On Sale

$25.00
Unit price
per
Sold out
Buy 6 and pay $22.50 each!
Buy 24 and pay $19.90 each!
The ABS plastic housing and rubber casing on this tape measure will withstand years of drops in the classroom. A nylon-coated steel blade features easy-to-read fractional markings and a dual-hook magnetic endpiece to allow for smooth measuring in standard units on the front of the blade or metric units on the back of the blade up to 25 ft. or 7.5 m.
In Stock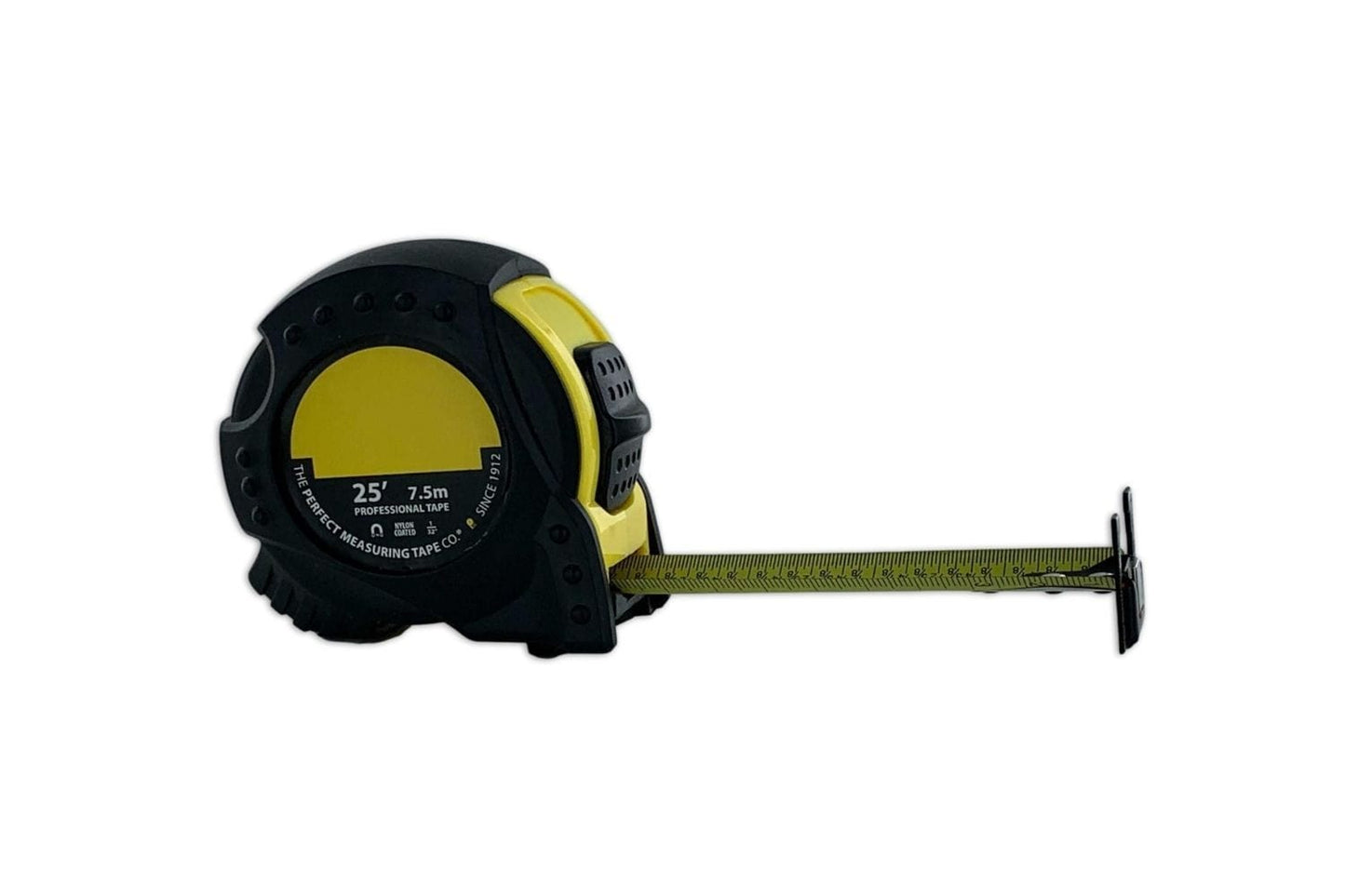 Additional Details
Ideal for measuring vertical surfaces for lab activities or demonstrations, this robust tape measure is sure to deliver value to the classroom for years to come. Take fast measurements in inches or centimeters with a familiar tool. The powerful thumb lock ensures the blade will stay in place as long as you need it while the finger lock on the bottom of the body keeps the blade from moving for one-off measurements. A dual-hooked magnetic endpiece allows for intuitive measurements with both units and limits the need for one person to hold the hook end. Inches are labeled consecutively and in foot-inch markings in red with feet marked with black boxes. Centimeters are marked with decimeters highlighted in red.
Products being sold are not toys. They are for Educational / Laboratory use only. They are not for use by children 12 and under.
Features & Specs
25 ft. / 7.5 m
1/32" graduations for first 12", 1/16" divisions for remainder, 1 mm divisions for entirety
Nylon-coated blade
Easy-read markings
1-inch blade width
ABS plastic housing
Rubber casing
Powerful thumb lock
Convenient "pause button" finger lock