Economy Acrylic Lens Set of 3
Item # 92-1450
Regular price
Sale price
On Sale

$15.00
Unit price
per
Sold out
Buy 6 and pay $13.50 each!
Made from durable acrylic, these lenses are ideal for use in physics and optics lessons, allowing students to trace light rays and form real and virtual images as they explore the concepts of image formation and focal length.
In Stock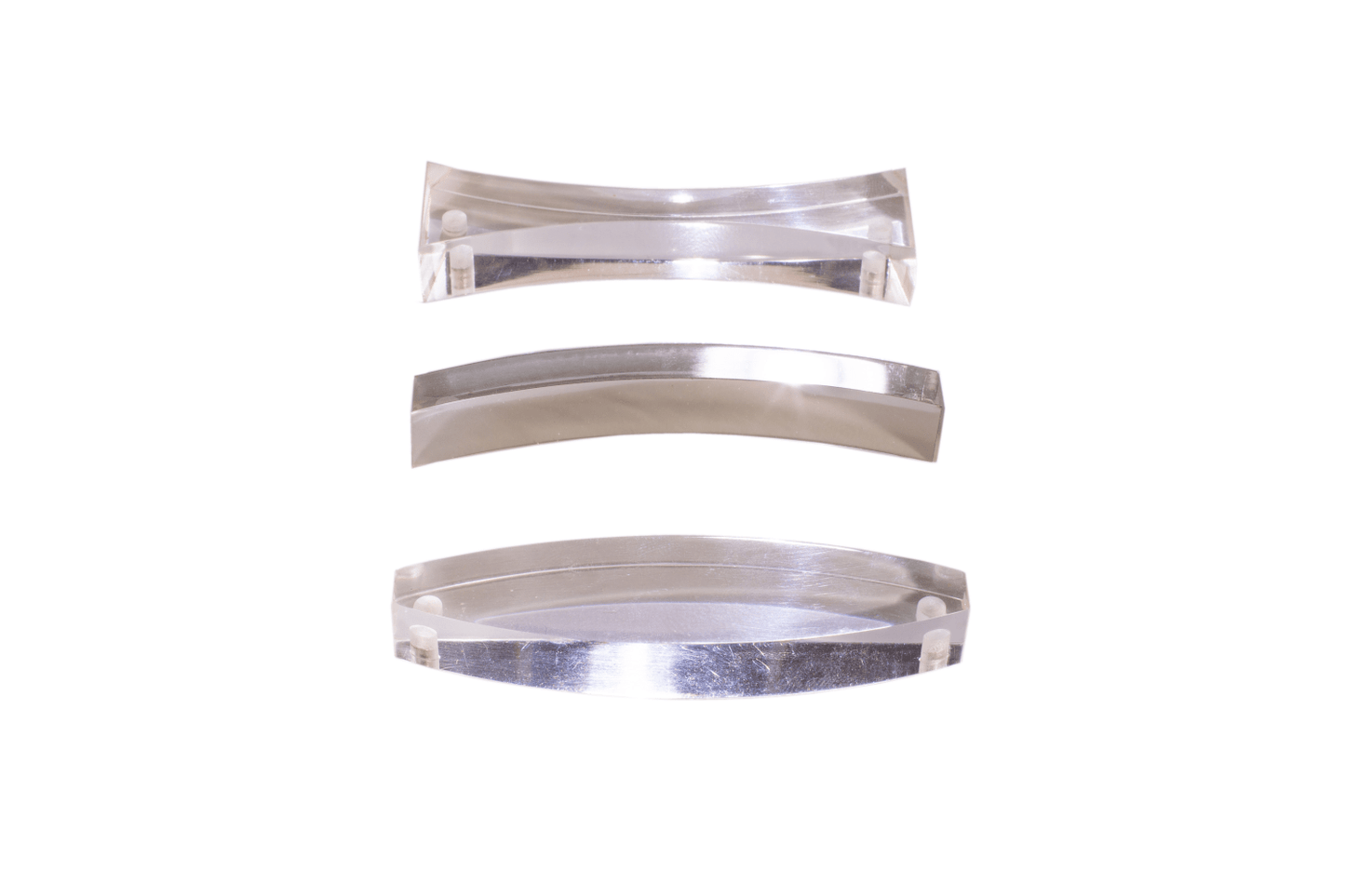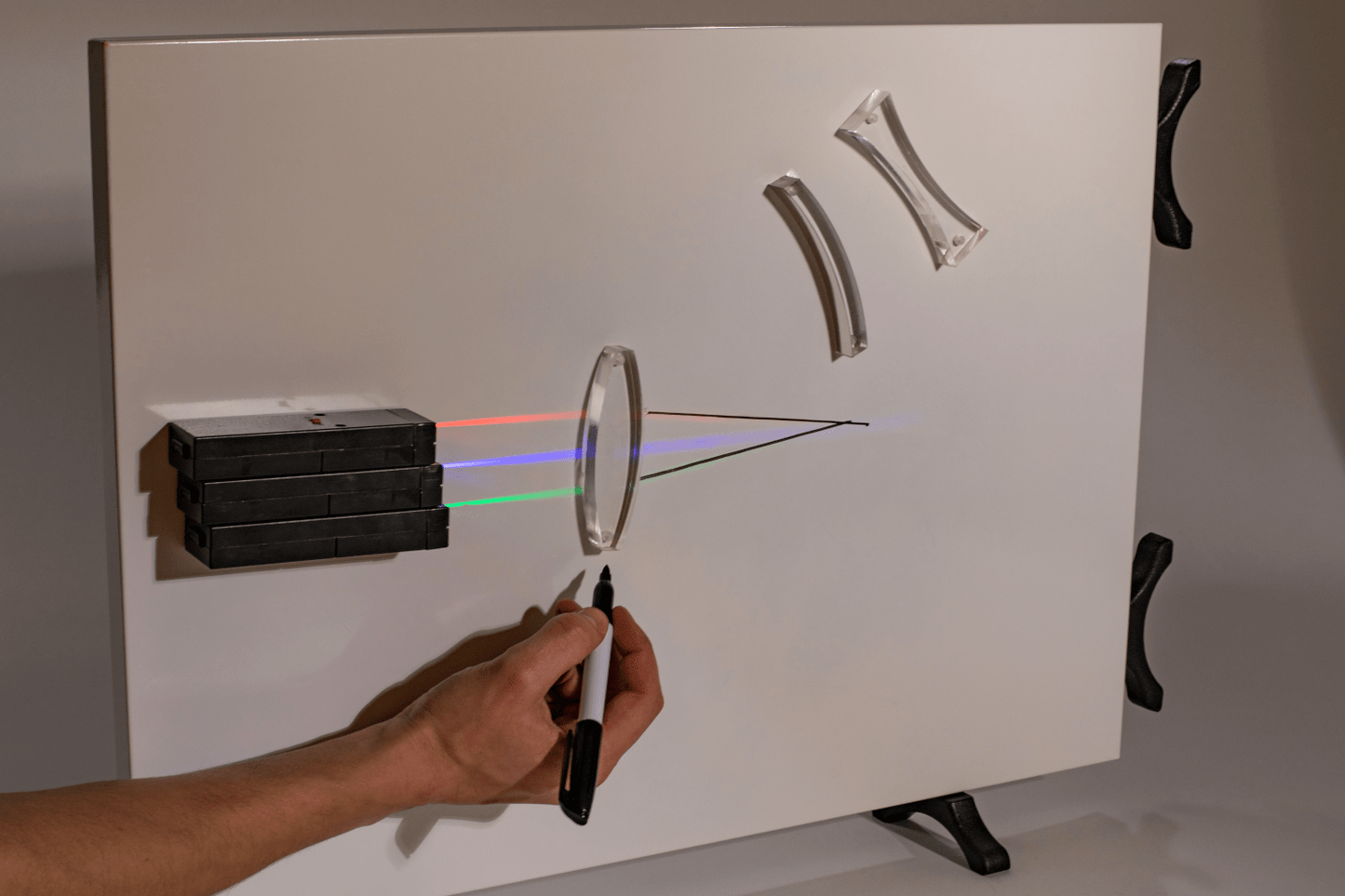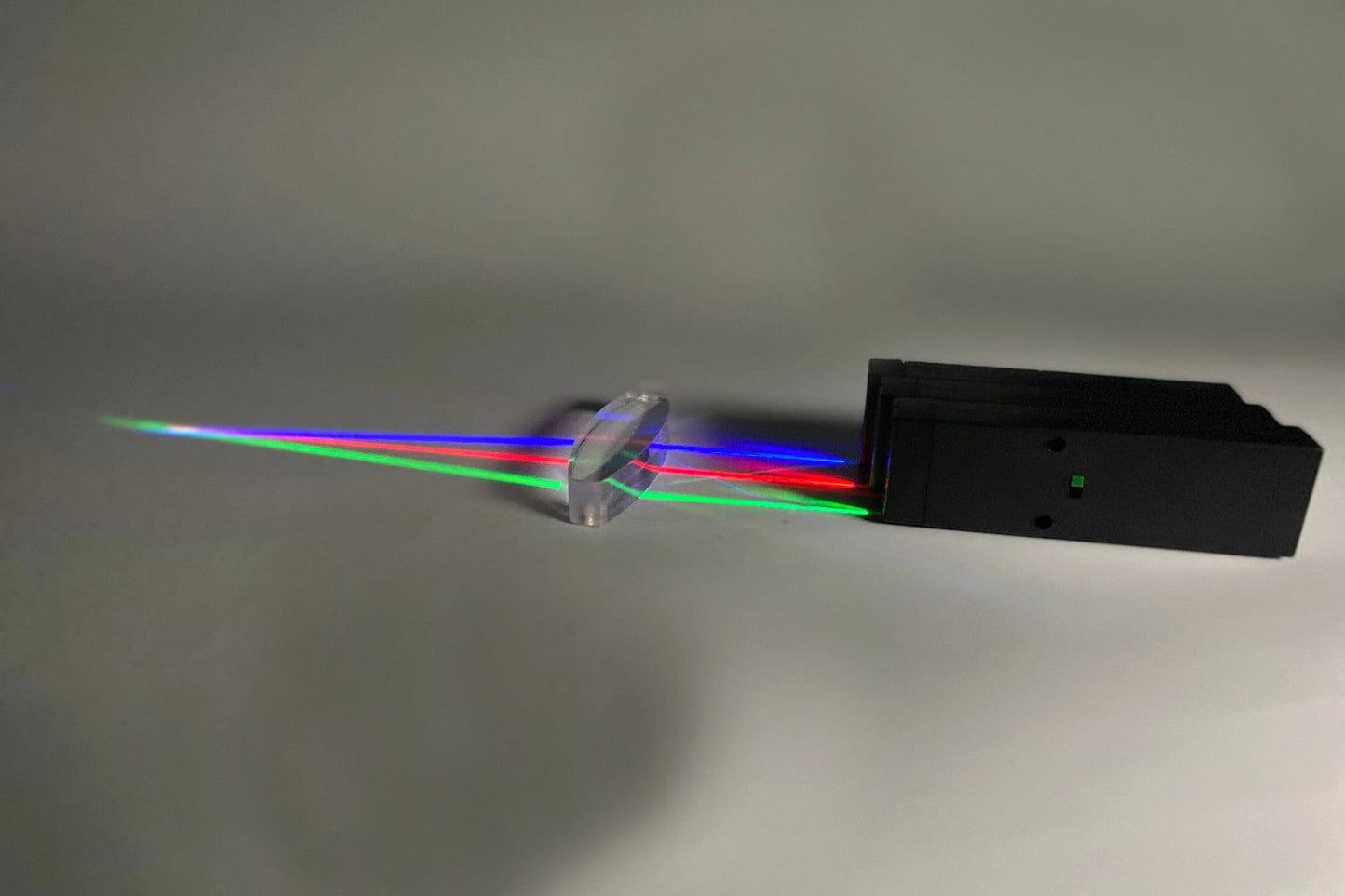 Additional Details
Looking for an affordable and easy-to-use optics set to demonstrate the principles of refraction and reflection in your physics or physical science class? Look no further!
Featuring a double concave lens, a double convex lens, and a two-sided concave/convex mirror, this set is perfect for hands-on experiments with ray tracing and image formation. The embedded neodymium magnets provide stability, making it easy for students to manipulate the lenses and mirrors as they learn about these fundamental optics principles.
Made from durable acrylic, our lens set is perfect for repeated use in the classroom. It is an excellent choice for teachers looking to introduce their students to the concepts of focal length and image formation, or for students seeking a hands-on way to understand the principles of refraction and reflection.
Products being sold are not toys. They are for Educational / Laboratory use only. They are not for use by children 12 and under.
What's Included
Double concave lens
Double convex lens
2-sided concave-convex mirror
Storage box with foam insert
Accessories
Order Qty
Price
Qty for Discount
Discount Price
Total Savings
Magnetic Whiteboard Item #

P2-9585

$43.00
6
$39.10
Primary Color Light Sticks Item #

P2-8100

$29.00
6
$27.00

Magnetic Whiteboard

Item #P2-9585

Regular price

Sale price

On Sale

$43.00

Unit price

per

Buy 6 and pay $39.10 each!

Our steel whiteboard has a usable surface of 23" x 15.5" and has swiveling feet on two sides so that it can be set up in wide or tall format.  It is ideal for use with the magnetic-backed components in our Light Box and Optical Set 2.0 (P2-9580).

Primary Color Light Sticks

Item #P2-8100

Regular price

Sale price

On Sale

$29.00

Unit price

per

Buy 6 and pay $27.00 each!

Demonstrate refraction, reflection, color, and color mixing with these low cost and easy to use light sticks.