Euler's Disk
Item # P2-9800
Regular price
Sale price
On Sale

$39.95
Unit price
per
Sold out
Buy 6 and pay $37.10 each!
This engaging tabletop demonstration is sure to spark discussion about energy conservation and generate lots of questions. It is a simple demonstration that is explained with some complex physics.
In Stock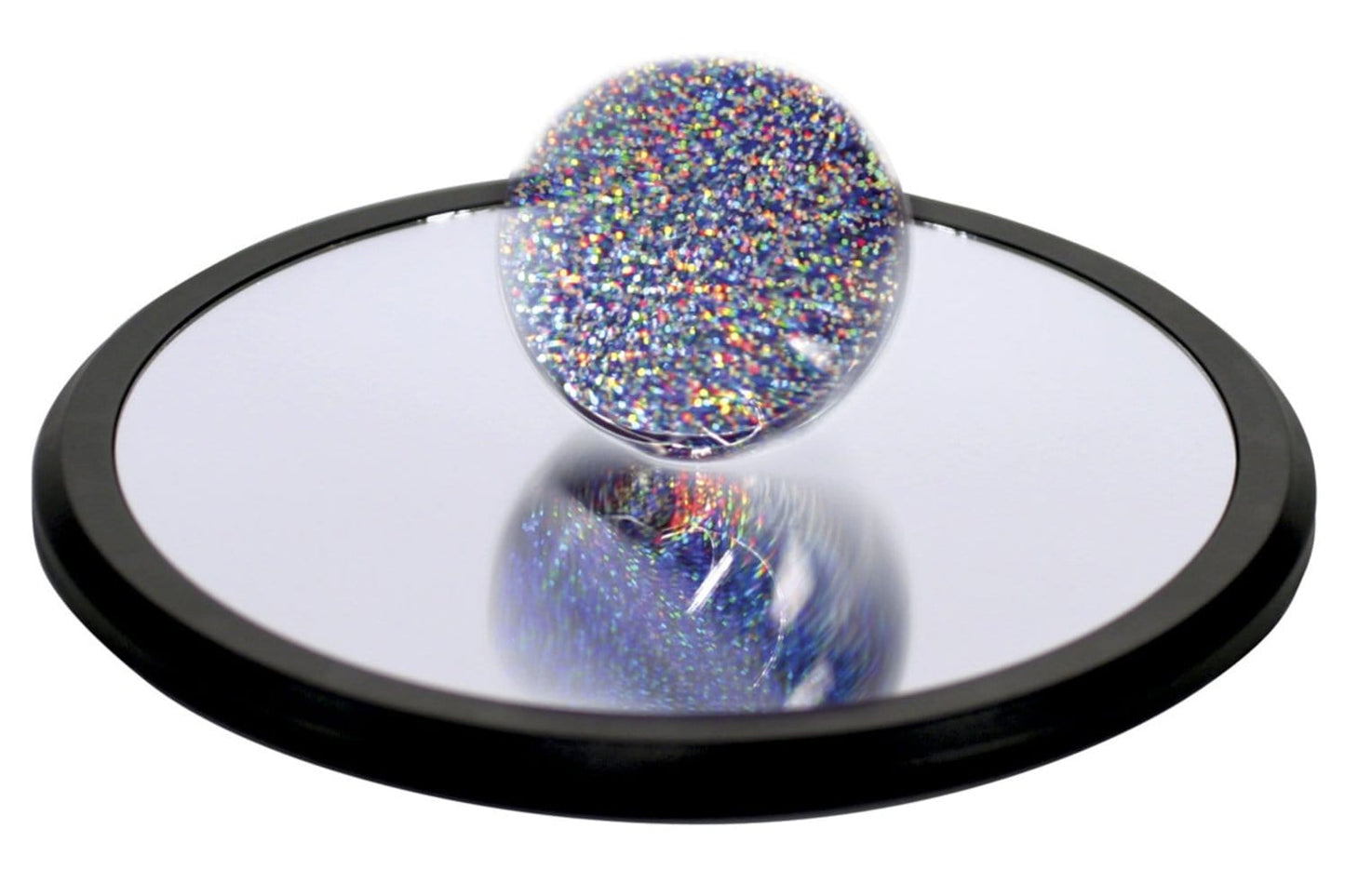 Additional Details
A Captivating Energy Demonstration.

If you've ever watched a coin spinning on a tabletop, then you've got to see Euler's Disk. Constructed of heavy metal and a smooth concave surface, this device elegantly demonstrates conservation of energy and angular momentum. Just give the disk a twist and watch it spin and roll for an amazingly long time! Can your students explain why the disk rotates for so long, or why it rotates faster as it gets closer to the surface? Explanations can range from simple statements of energy conservation to complex physics equations such as the work of Leonhard Euler (Oiler), for whom the disk is named. Mirror is 9 inches in diameter!
Products being sold are not toys. They are for Educational / Laboratory use only. They are not for use by children 12 and under.
What's Included
Steel disk
Concave Mirror Platform
Reflective Magnets
Features & Specs
Disk dimensions: 3" dia. ½" thick
Mirror Diameter: 9"