Hooked Mass Set of 9
Item # 91-1000
Regular price
Sale price
On Sale

$49.95
Unit price
per
Sold out
Buy 12 and pay $45.00 each!
These durable powder coated masses come in a sturdy plastic storage base. The set includes masses that can be hung from one other vertically in increments of 10 g from 10 g to 1 kg.
In Stock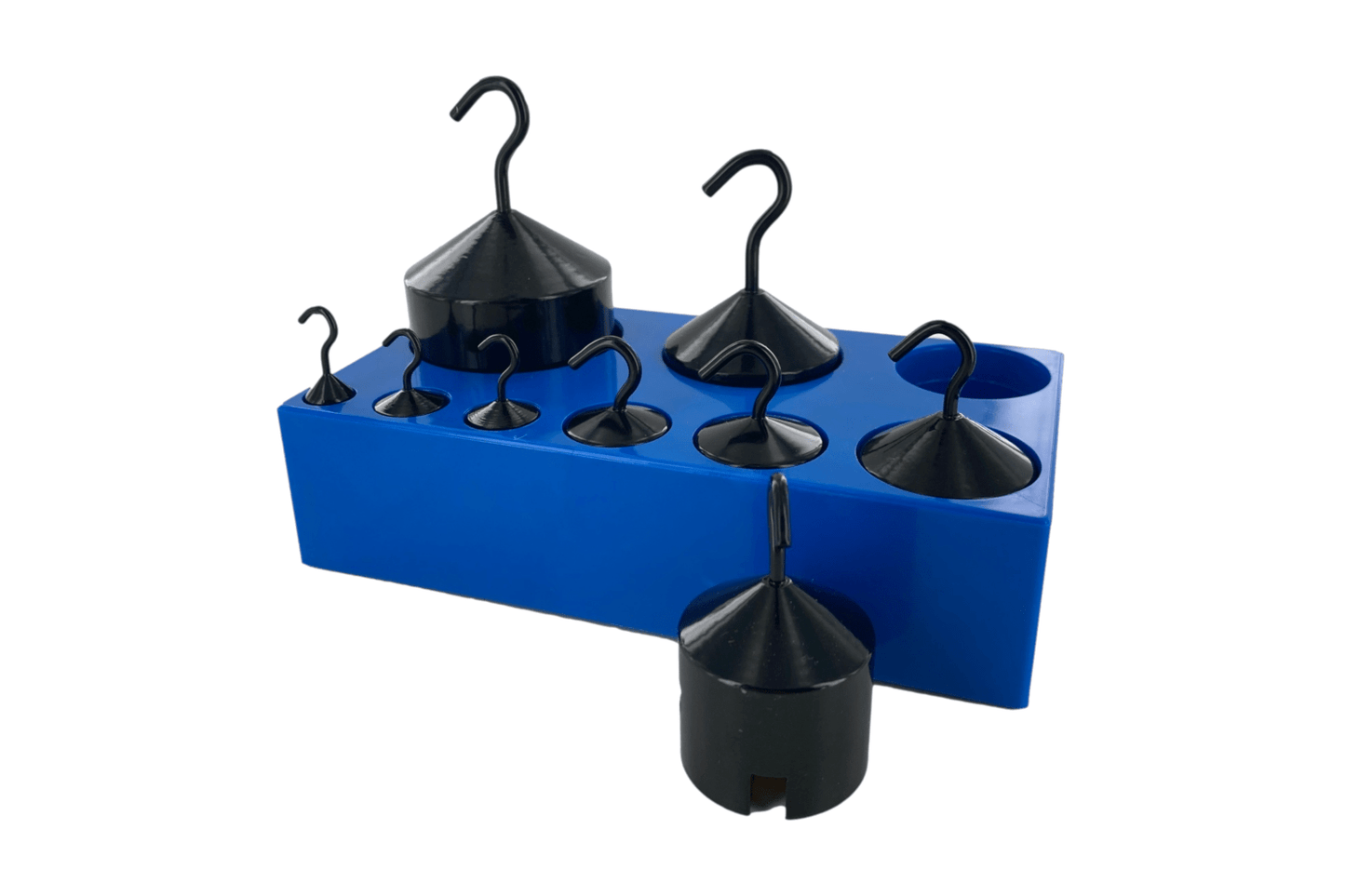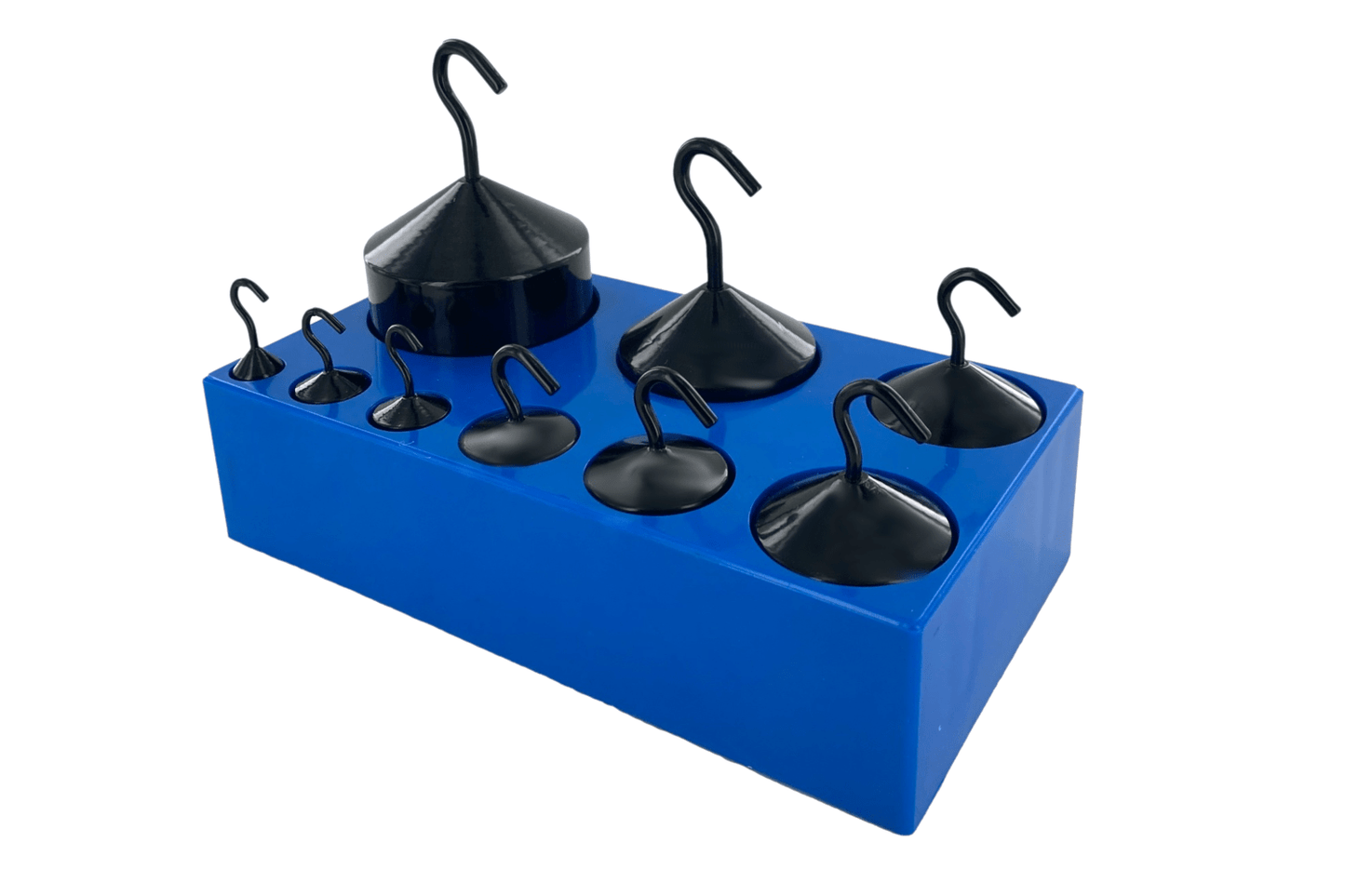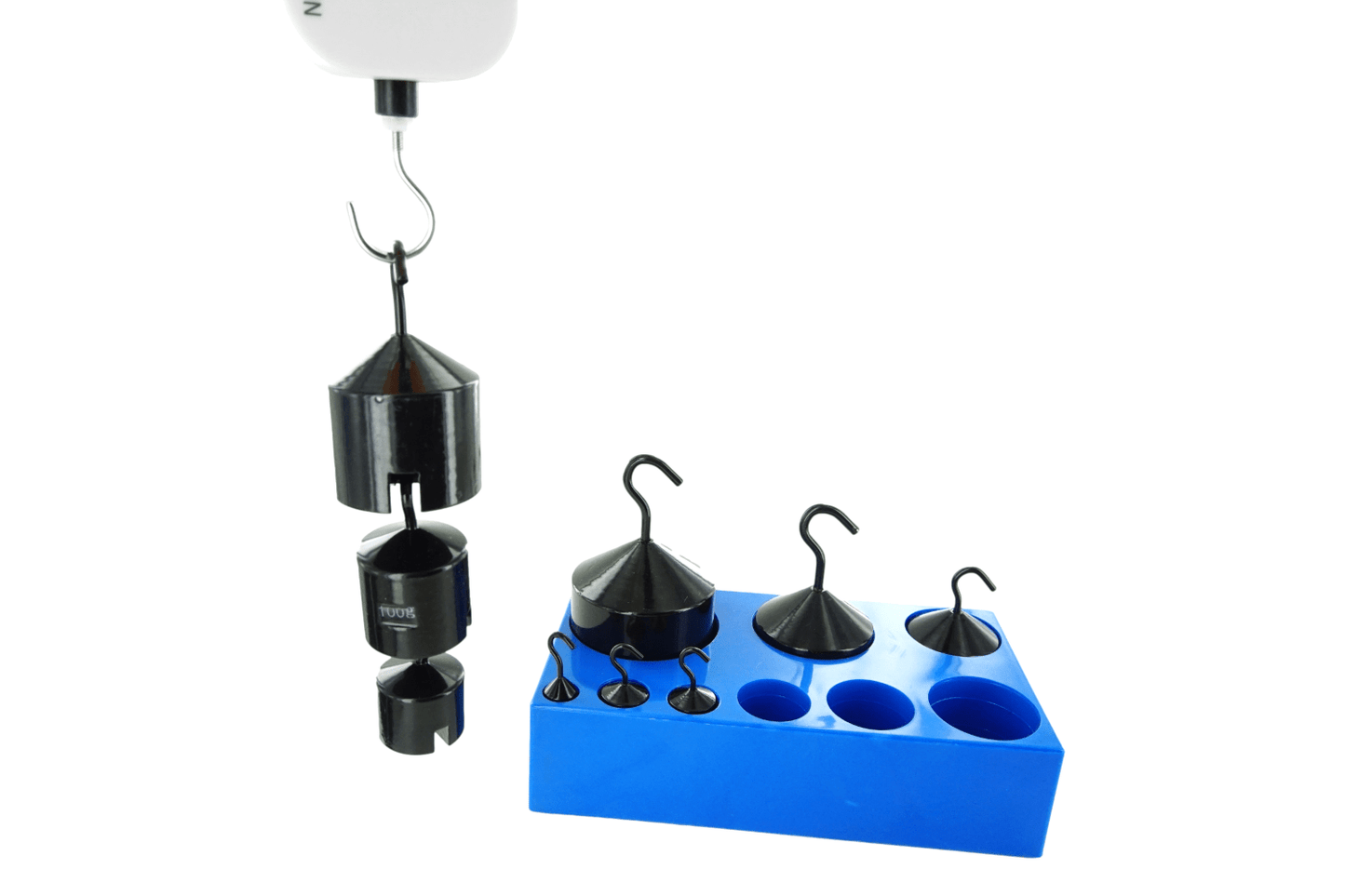 Additional Details
Our 9-piece hooked weight set is a must-have for any physics or physical science classroom or laboratory. These weights are powder coated for durability and come with a sturdy plastic base for easy storage and transportation. The nine masses can be arranged in increments of 10 g from 10 g to 2100 g. Each mass has a mounting point on the bottom which allows you to hang them vertically from one another. In addition to its practical applications, this hooked mass set is also a great educational resource. It helps students understand fundamental concepts in physics, such as mass, weight, and force. Use this set when balancing forces on an inclined plane, constructing an Atwood machine, applying a known torque to the Rotational Inertia Demonstrator, or anything else you can set your imagination to. For whatever cool ideas you come up with, this hooked mass set will help achieve your goal.
Products being sold are not toys. They are for Educational / Laboratory use only. They are not for use by children 12 and under.
What's Included
9 hooked masses with slotted bases for hanging additional masses. Storage base included.
Mass details:
1 x 10 g
2 x 20 g
1 x 50 g
1 x 100 g
2 x 200 g
1 x 500 g
1 x 1000 g
Features & Specs
Hooked masses are powder coated and printed with their mass in grams.
Each mass, except the 10 g mass, has a slot on the bottom with a crossbar to hang additional masses vertically.
Sturdy plastic base allows for convenient storage and carrying