Human Dynamics Cart
Item # P3-3617
Regular price
Sale price
On Sale

$185.00
Unit price
per
Sold out
Buy 10 and pay $168.00 each!
Active involvement turns into fun physics! When a student sits on the Dynamics Cart they actually become part of the experiment, creating a real-world experience that teaches concepts like Newton's First Law.
In Stock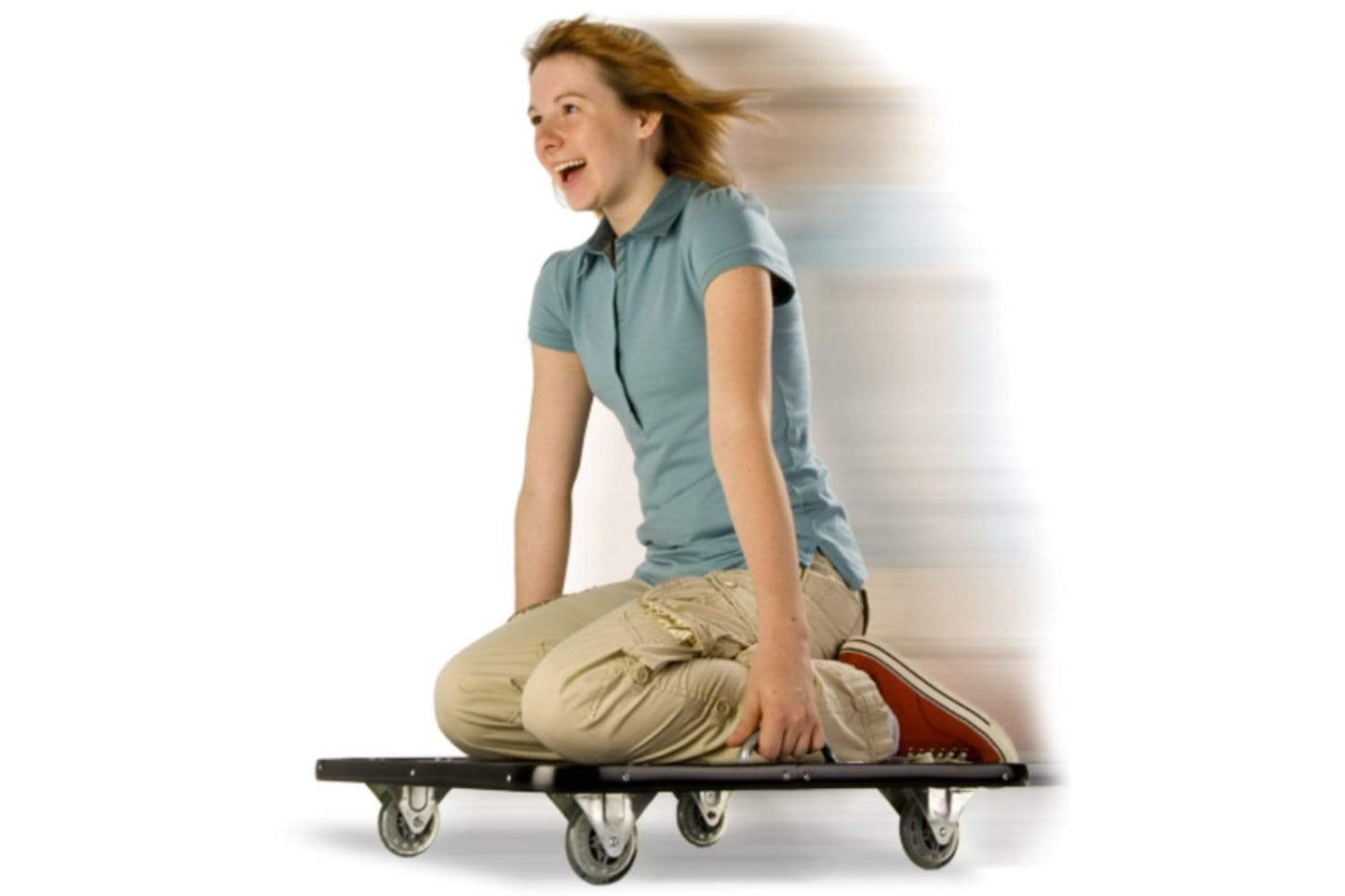 Additional Details
Let your students become a part of the experiment!
Active involvement turns into fun physics!  The Human Dynamics Cart allows students to become part of the demonstration or experiment.  Here are a few fun ways you can use it? 
Demonstrate Newton's 2nd Law – on one cart place a large student, and on the second cart a smaller student.  If equal forces are applied, the smaller student will undergo a larger acceleration. 
Demonstrate Newton's 3rd Law – keep the two students on the cart and have them face each other.  Have one student push gently on the other student.  Due to the equal and opposite forces being applied, both students move in opposite directions. 
Create an inelastic collision – have a student sit on the cart and toss them a heavy object such as a sand bag or a medicine ball.  After the student catches the object, the cart will move in the direction of the toss.  Do it in reverse – Have the student sit with the heavy object on the cart.  If this student throws the object off the cart it will recoil in the opposite direction. 
Products being sold are not toys. They are for Educational / Laboratory use only. They are not for use by children 12 and under.
Features & Specs
Specifications
Dimensions: 22" H x 22" L x 3/4" W
Weight: C

apacity of 250 lbs
Conceptual Academy Videos
Newton's Second Law: Newton's Second Law of Motion