Inertial Balance
Item # P4-1050
Regular price
Sale price
On Sale

$39.00
Unit price
per
Sold out
Buy 6 and pay $36.70 each!
The Inertial Balance lets students discover a clever approach to measuring mass and find the difference between mass and weight.
In Stock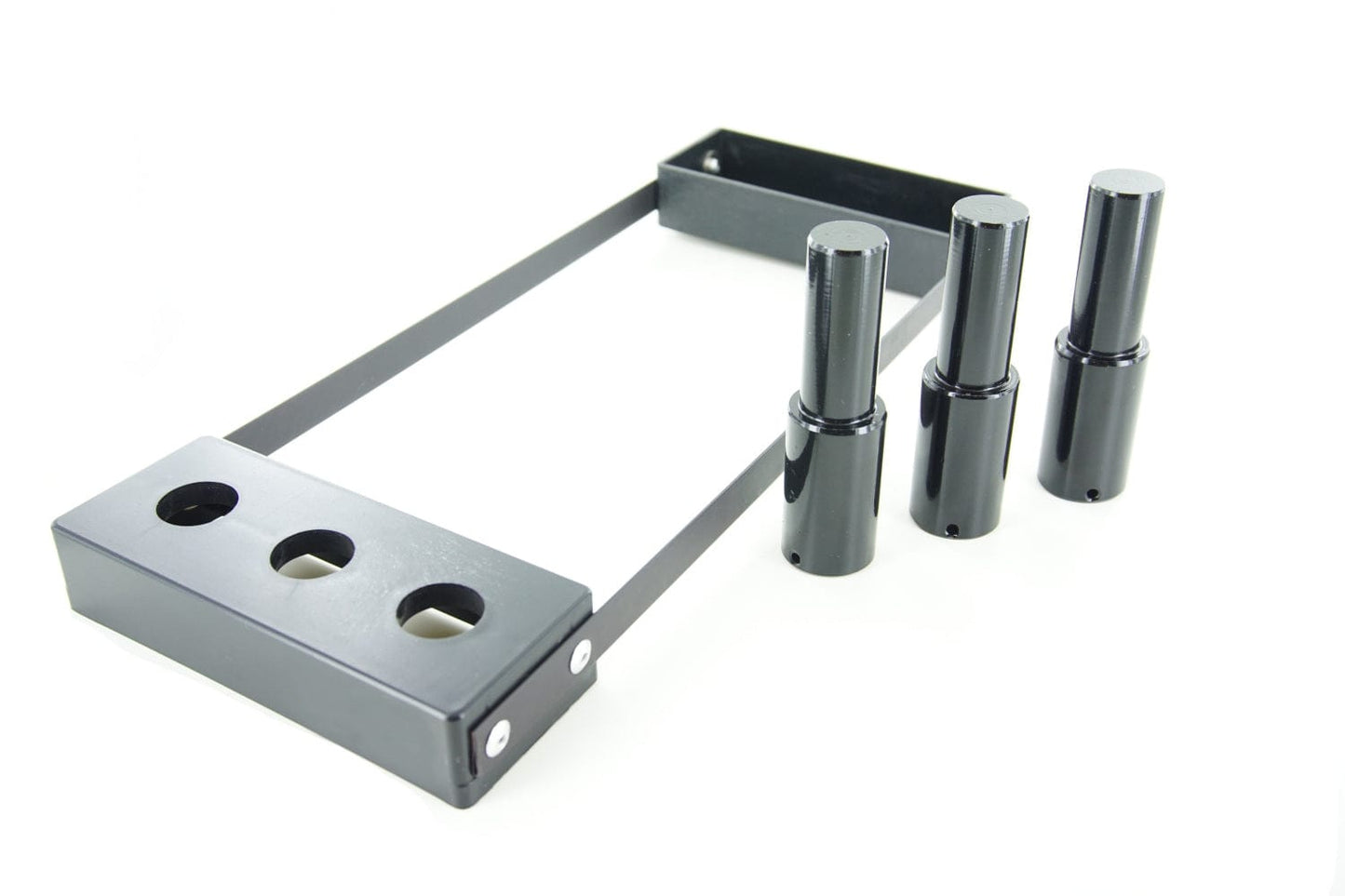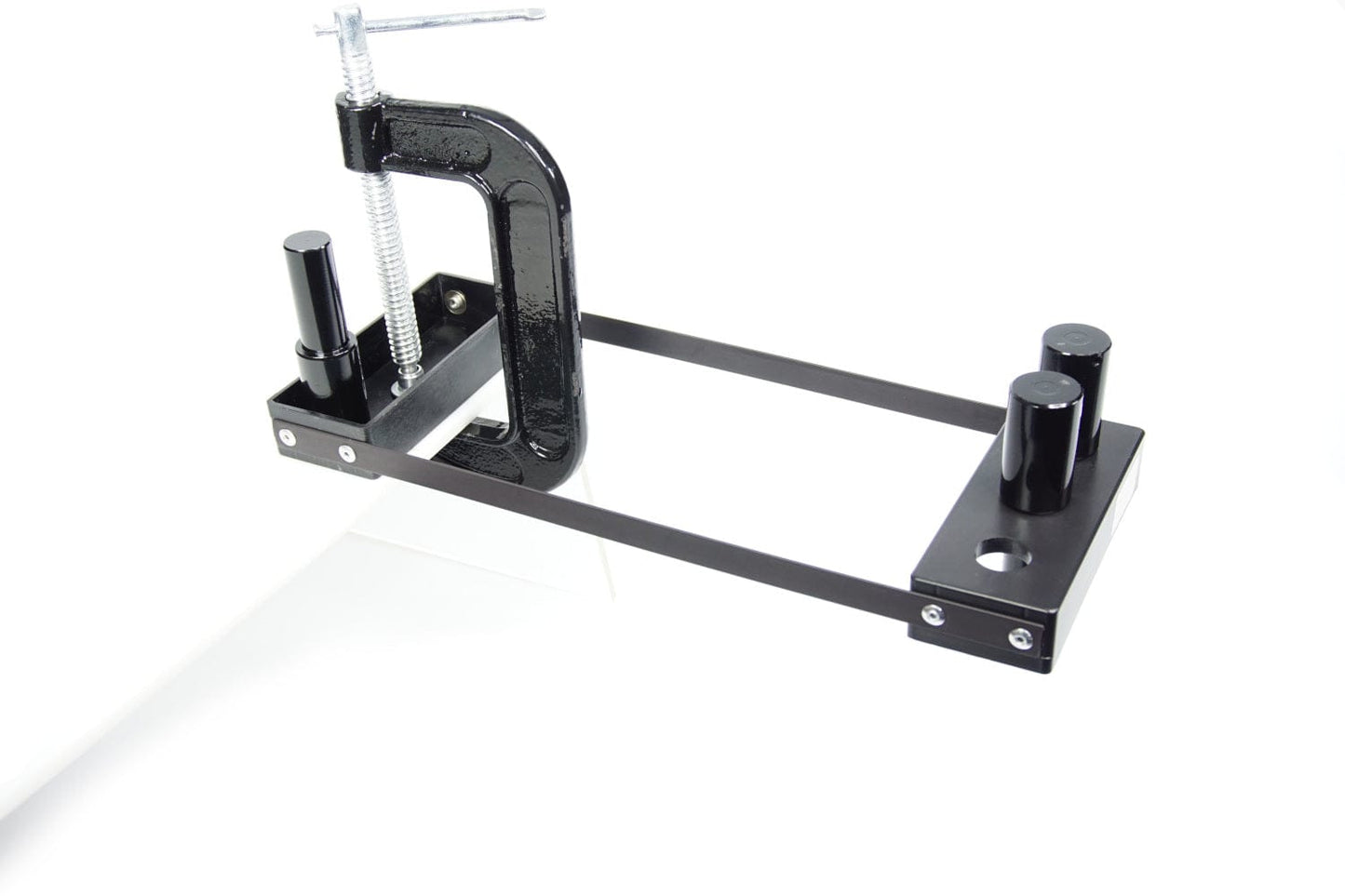 Additional Details
The Inertial Balance constructed of two platforms supported by a pair of spring steel strips. With one end clamped to a table the other end is free to oscillate. Adding mass to the free end increases its inertia and causes slower oscillation. By comparing the periods of the apparatus with known masses to the period of an unknown mass, the value of the unknown mass can be determined. This comparison can either be accomplished using a graphical program such as Excel or graphing the values by hand. The Inertial Balance  provides a way to measure the mass of an object  without relying on gravity to assist in the student's calculations. This effectively shows the critical relationship between weight and mass. A string is included with the inertial balance to suspend a mass in the inertial balance instead of letting it rest in the tray. The period of oscillation is the same in both cases, showing that gravity is a force and only acts on an object of mass.
C-Clamp sold separately.
What's Included
Inertial Balance
3 Masses
String for suspending mass
Instructional Guide
Features & Specs
Overall Dimensions: 13" x 6" x 1.5"
Features:
Rubber-coated spring steel blades for safe operation
Glass-fiber reinforced plastic trays
Powder coated masses with hole for suspending from a ring stand
Accessories
Order Qty
Price
Qty for Discount
Discount Price
Total Savings
4" C-Clamp Item #

PX-1209

$11.00
20
$10.00
Ring Stand, 6" x 9" Base, 24" Rod Item #

66-4230

$19.50
6
$17.50
Digital Stopwatch Timer Item #

52-3200

$8.75
10
$8.10
Timer and Photogates Item #

P4-1450

$320.00
6
$288.00

4" C-Clamp

Item #PX-1209

Regular price

Sale price

On Sale

$11.00

Unit price

per

Buy 20 and pay $10.00 each!

C-Clamp 4" opening malleable iron large handle

Ring Stand, 6" x 9" Base, 24" Rod

Item #66-4230

Regular price

Sale price

On Sale

$19.50

Unit price

per

Buy 6 and pay $17.50 each!

This sturdy ring stand is excellent for both physics and chemistry experiments! The base is 6" x 9", and the rod is 24" in length.

Digital Stopwatch Timer

Item #52-3200

Regular price

Sale price

On Sale

$8.75

Unit price

per

Buy 10 and pay $8.10 each!

Digital Stopwatch and Timer captures elapsed time to within 1/100th of a second and lap time.

Timer and Photogates

Item #P4-1450

Regular price

Sale price

On Sale

$320.00

Unit price

per

Buy 6 and pay $288.00 each!

Digital Timer & photogates. No computer required for this simple, intuitive data collection device. Complete set includes Timer, two photogates with cords, AC adaptor, user's manual, and hard carrying case.

Item #

Regular price

From $19.99

Regular price

Sale price

On Sale

From $19.99

Unit price

per

Liquid error (snippets/modal-contents line 80): product form must be given a product