Laser Ray Box and Lenses
Item # P2-7680
Regular price
Sale price
On Sale

$99.00
Unit price
per
Sold out
Buy 6 and pay $91.00 each!
Complete Optics Set uses 1, 3, or 5 Laser Beams! The most complete, economical optics kit you'll find!
In Stock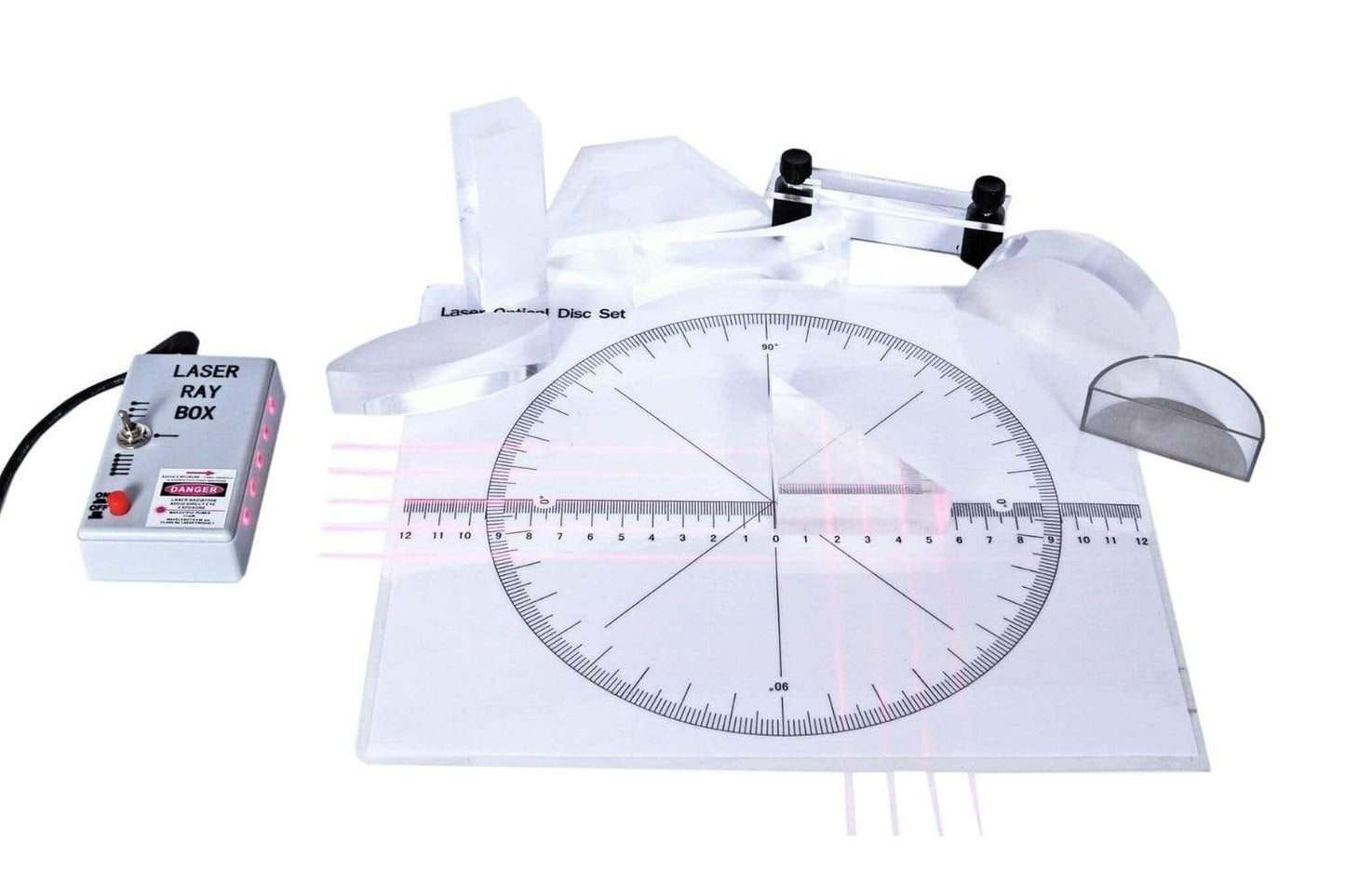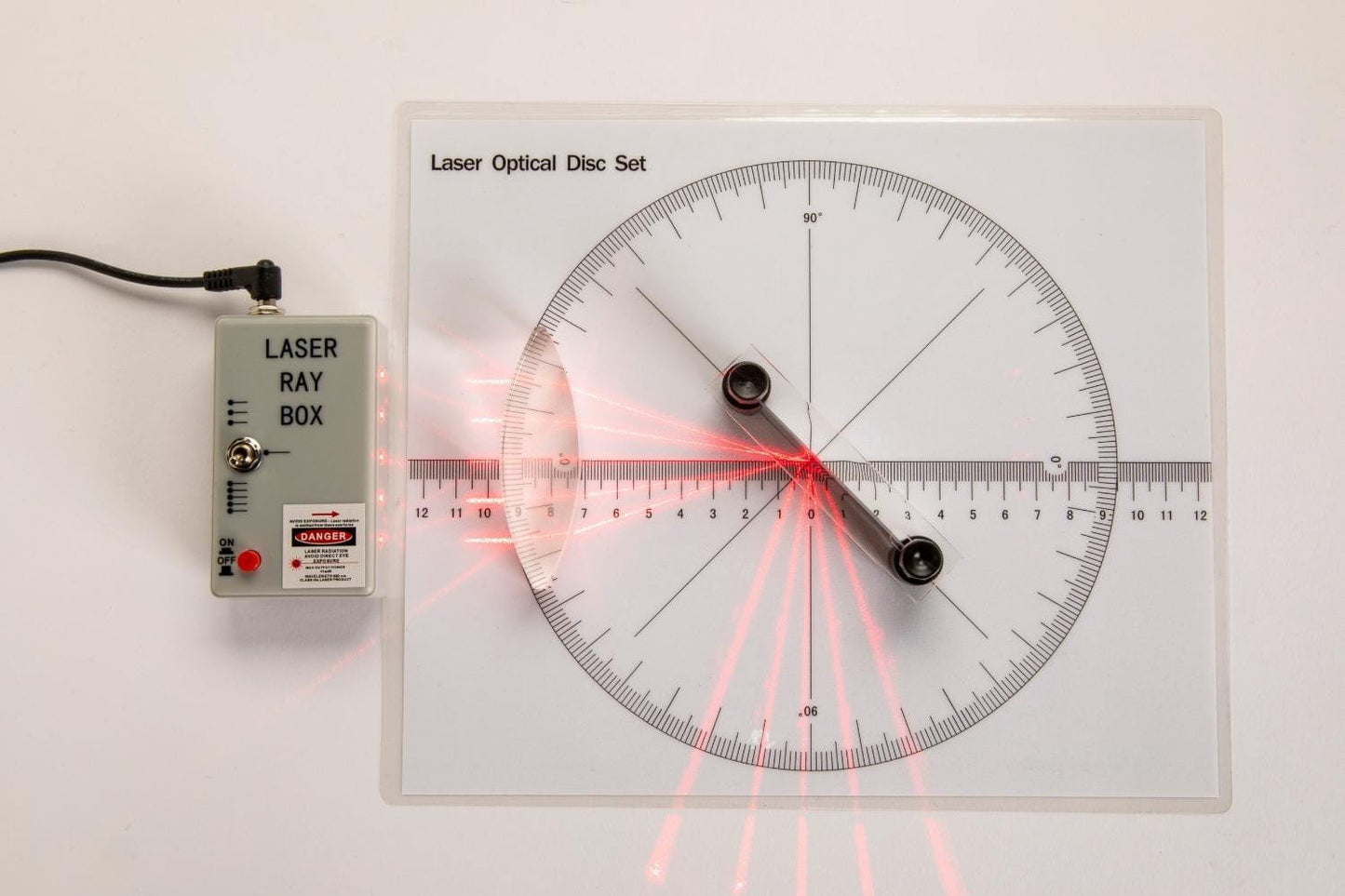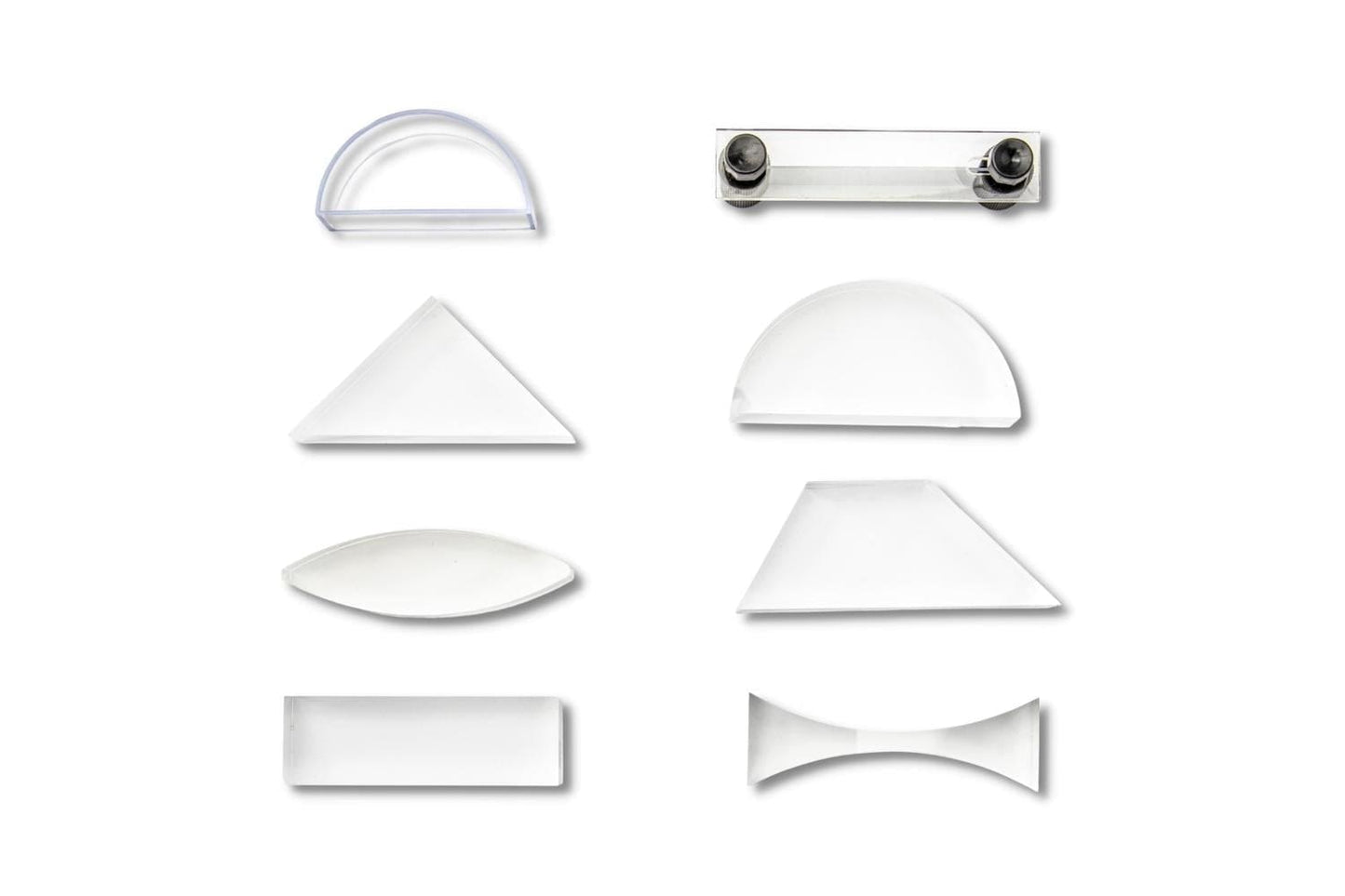 Additional Details
Use this complete Geometric Optics set from Arbor Scientific for impressive demonstrations. The kit uses a compact yet powerful Laser Ray Box, which has bright and well-defined rays perfect for classroom use. The Laser Ray Box projects 1, 3, or 5 parallel laser beams onto any flat surface ideal for optical ray viewing and analysis.
It includes a variable laser ray box, 6 different acrylic lenses, mirror, hollow semicircle refraction cup and activity mat with printed scales and angles. Everything needed to demonstrate the basic principles of geometrical optics comes packaged in a convenient, impact-resistant, foam-lined black carrying case keeps everything protected and organized ready to use.
The Laser Ray Box includes a power adapter. 120v 60hz.
This Laser Ray Box is designed for tabletop experiments and will lose accuracy when used at greater distances.
Products being sold are not toys. They are for Educational / Laboratory use only. They are not for use by children 12 and under.
What's Included
Concave lens
Convex lens
Parallel flat or parallel bar lens
Trapezoid prism
Right angle lens
Mirror
Hollow semicircle refraction cup
Semicircle lens
Magnetic activity mat (15″ (381 mm) L x 8.25″ (210 mm) W) with printed scales and angles
Laser light beam chart
The Ray Box is powered by an AC adapter (included)