Laser Refraction Tank
Item # P2-7095
Regular price
Sale price
On Sale

$99.00
Unit price
per
Sold out
Buy 6 and pay $92.00 each!
This self-contained unit allows students to measure and study refraction of light.
In Stock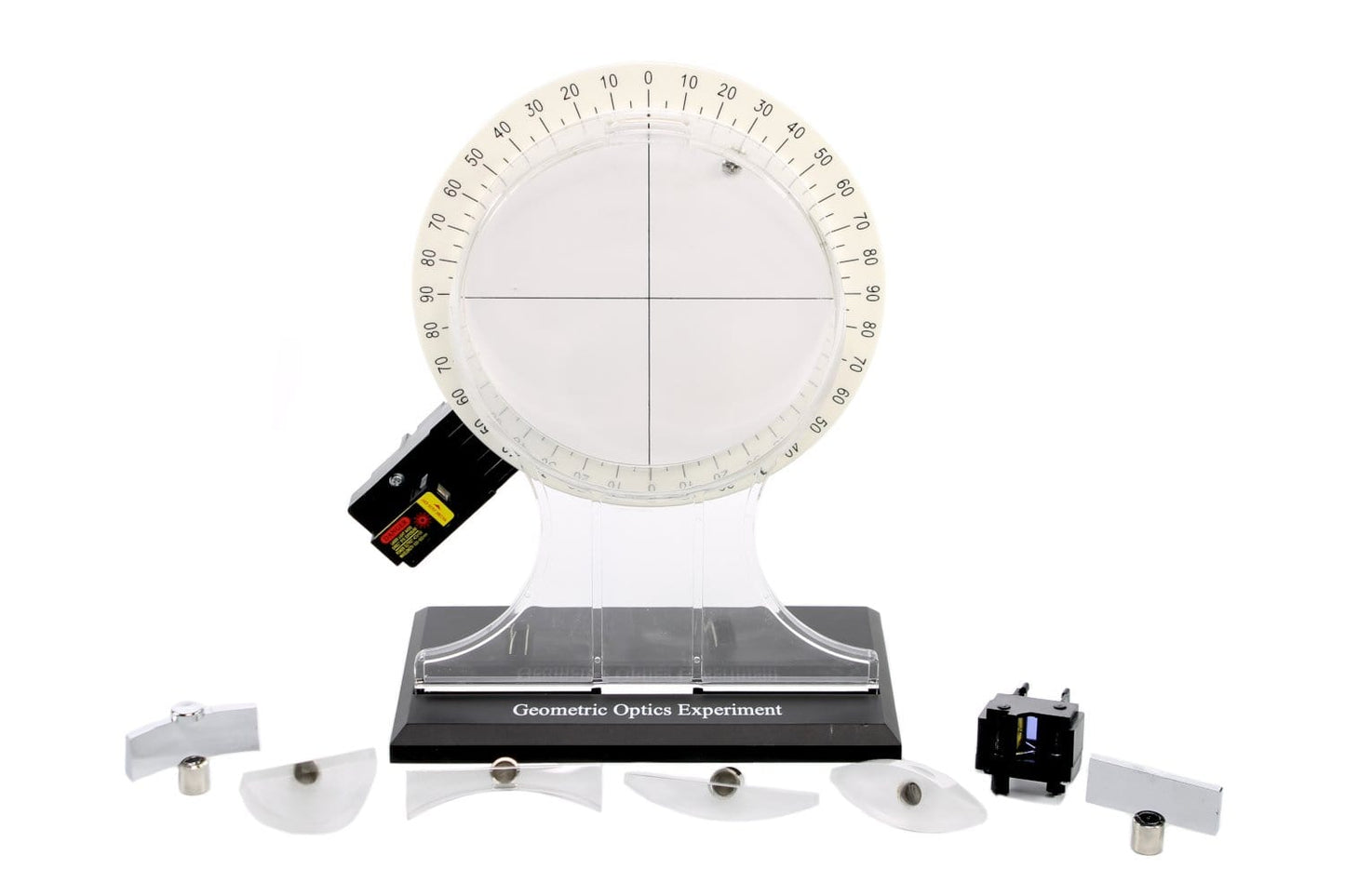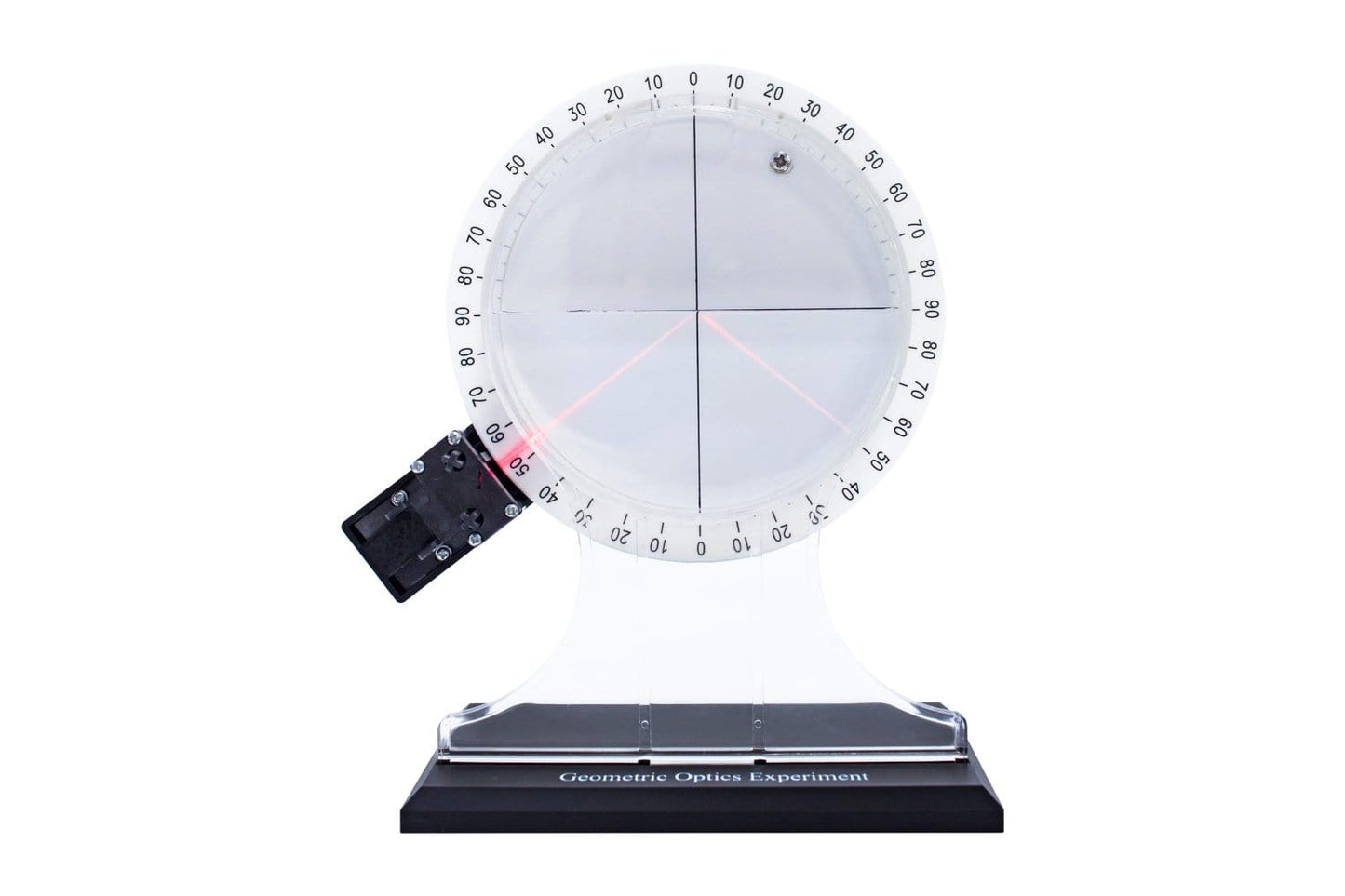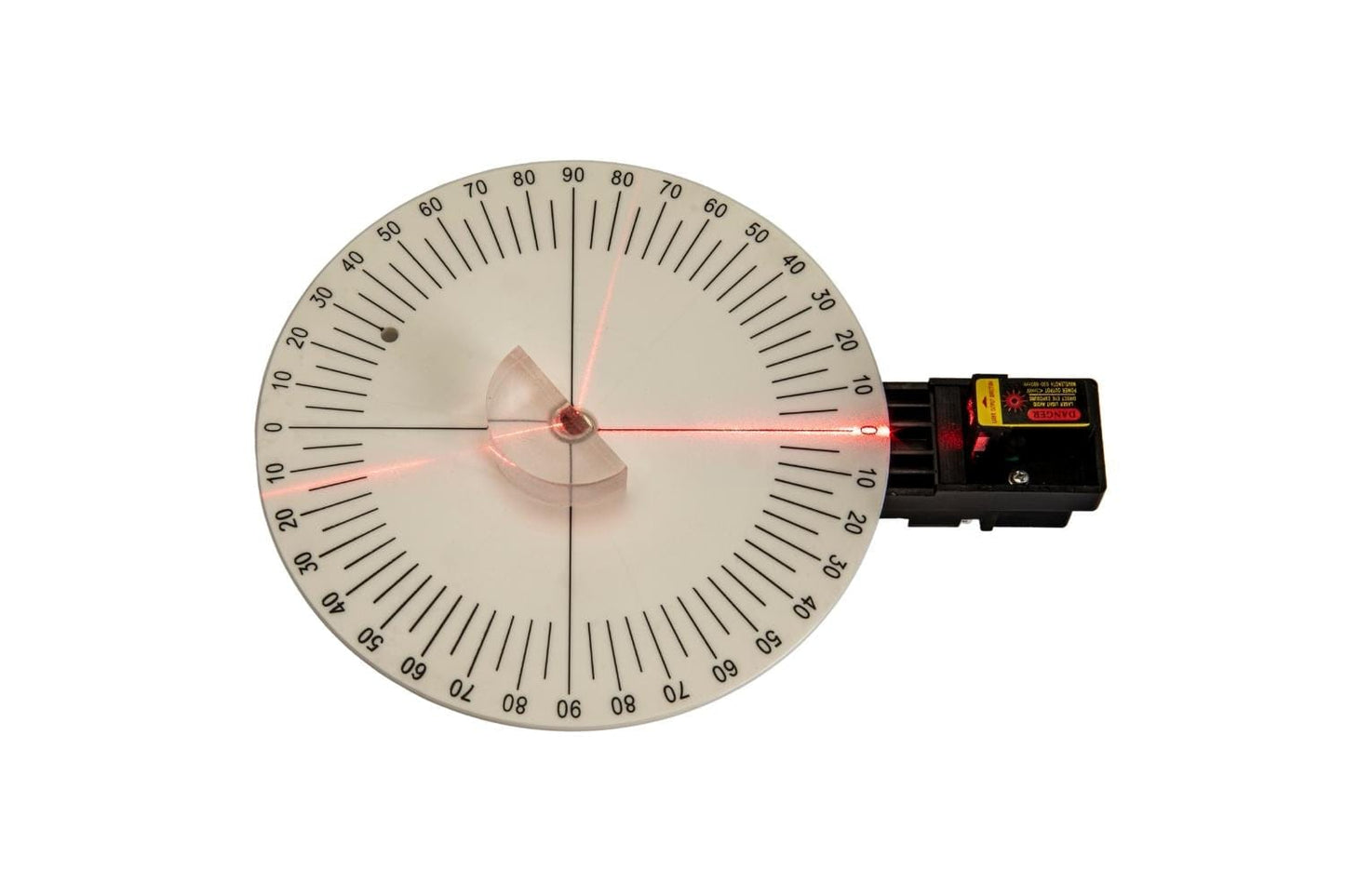 Additional Details
Great for measuring the critical angle for total internal reflection!
The angle of incident and refractive rays are easily seen with the help of a built-in laser as its light source.
Add water up to the tank's midline and create a surface that precisely transmits and reflects the laser beam for student observations.
The laser revolves around the circular graduated scale and can be set at any point. Students can easily observe light rays as they travel from air into water, water into air, and water into water. Circular scale is 6-3/8" diameter.
You can also detach the apparatus from the tank to perform refraction and reflection experiments with the included prisms and mirrors!
Requires 2 AA batteries not included.
Products being sold are not toys. They are for Educational / Laboratory use only. They are not for use by children 12 and under.
What's Included
1 Laser Tank (Trough)
1 Base
1 Laser Pointer with Detachable Housing Unit
4 Prisms
2 Mirrors
1 Beam Splitter
Accessories
Order Qty
Price
Qty for Discount
Discount Price
Total Savings
AA Battery Item #

P8-5600

$1.20
50
$1.00

AA Battery

Item #P8-5600

Regular price

Sale price

On Sale

$1.20

Unit price

per

Buy 50 and pay $1.00 each!

AA Battery