LED Object
Item # 92-7700-03
Regular price
Sale price
On Sale

$28.00
Unit price
per
Sold out
Battery powered LED Object for our Introductory Optical System. Super bright LEDs – no need to turn off lights!
In Stock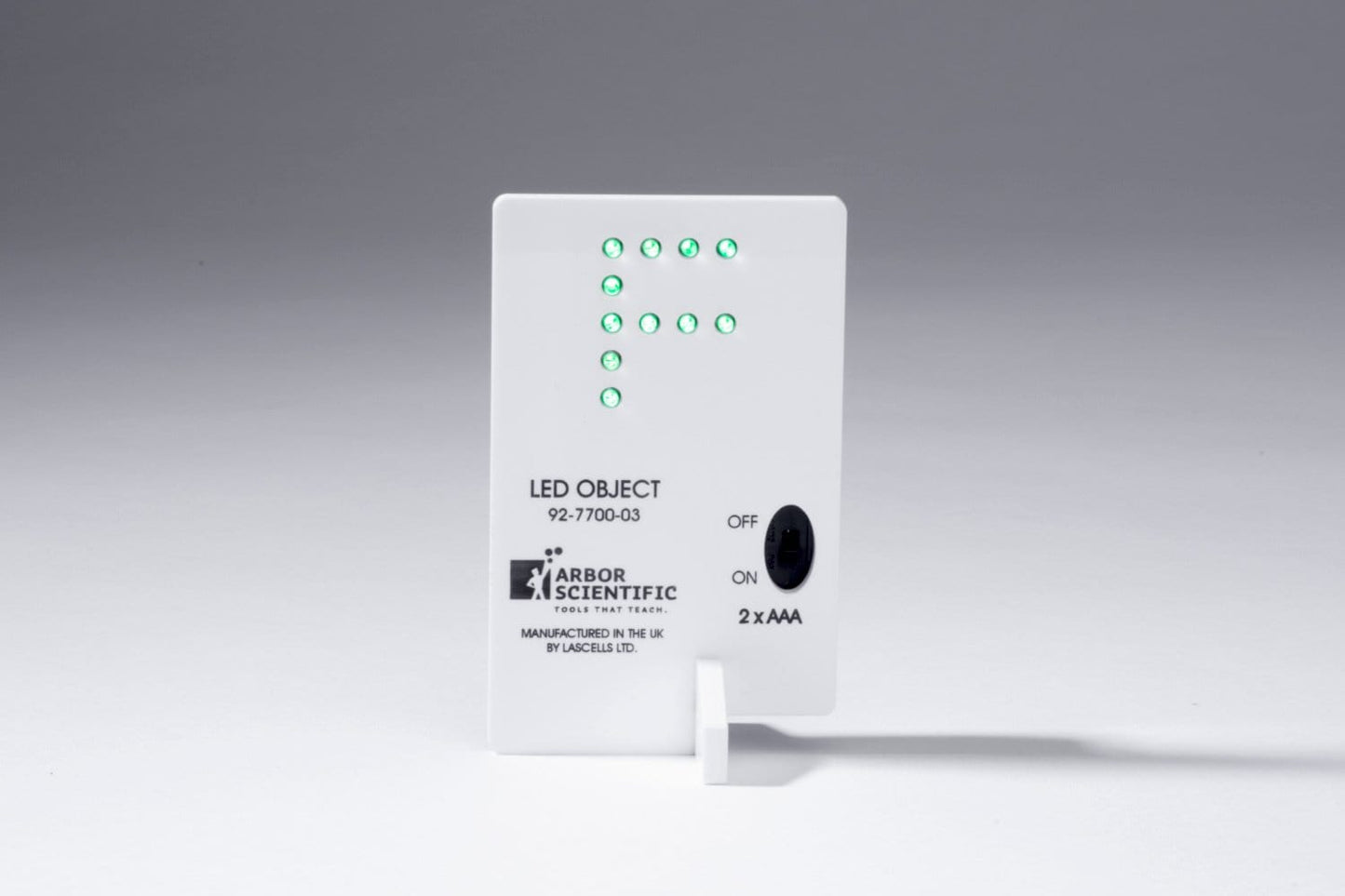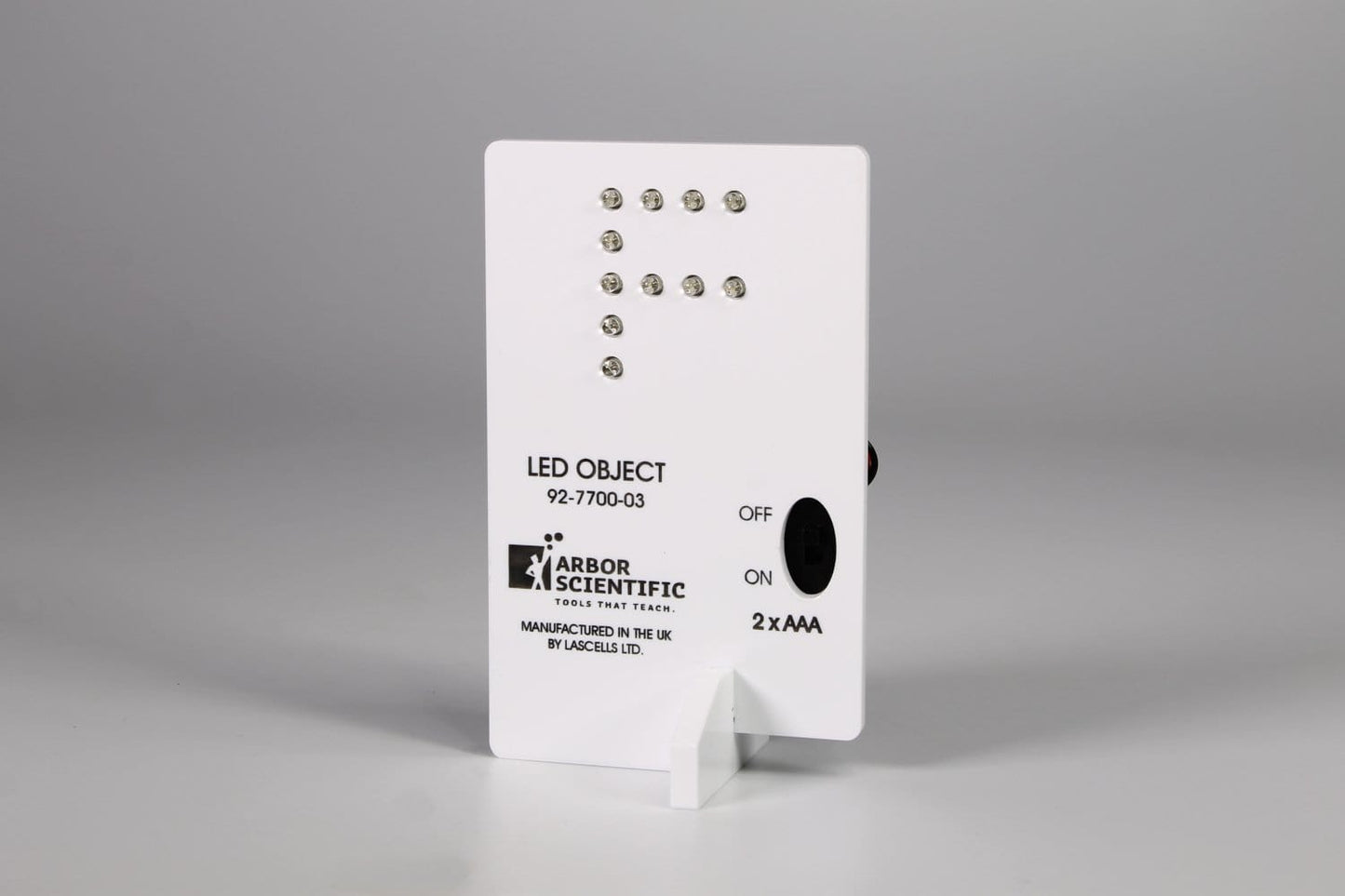 Additional Details
The Object is a bright "F" shape that consists of 11 green LEDs. This Object is powered by 2 AAA batteries (included) eliminating any concern about students tripping over cords and/or smashing 110 Volt bulbs. Further, this LED Object is bright enough so that activities can be conducted with room lights on!  Made of durable acrylic, the LED Object is a component of our Introductory Optical System (#92-7700).
Products being sold are not toys. They are for Educational / Laboratory use only. They are not for use by children 12 and under.
Replacements
Order Qty
Price
Qty for Discount
Discount Price
Total Savings
AAA Battery Item #

P8-5605

$1.20
50
$1.00

AAA Battery

Item #P8-5605

Regular price

Sale price

On Sale

$1.20

Unit price

per

Buy 50 and pay $1.00 each!

Don't forget to order batteries for products requiring strong, fresh AAA batteries!