Miniature Bulb Base
Item # P6-1401
Regular price
Sale price
On Sale

$1.25
Unit price
per
Sold out
Buy 50 and pay $1.20 each!
Mini bulb base with screw terminals.
In Stock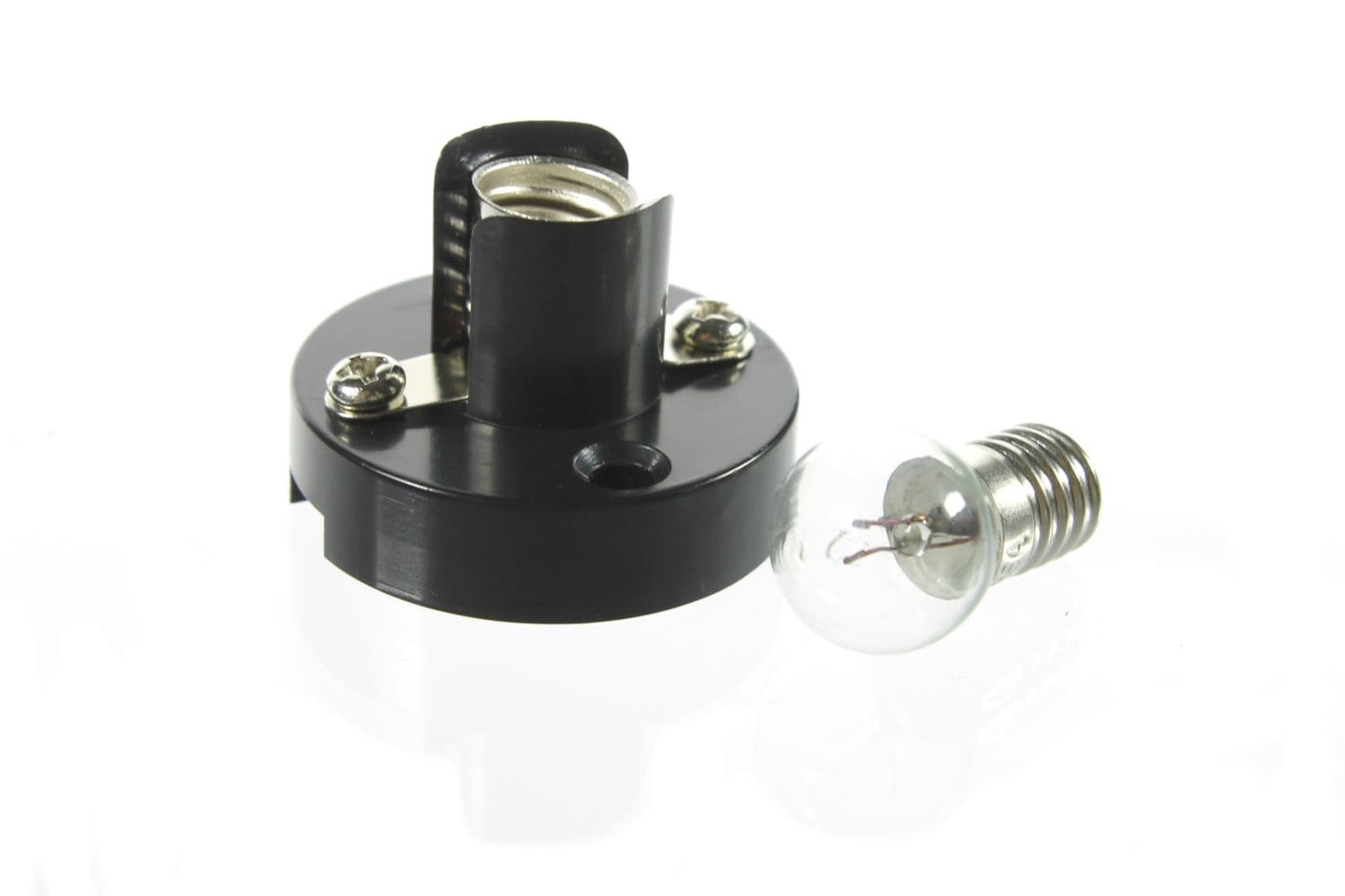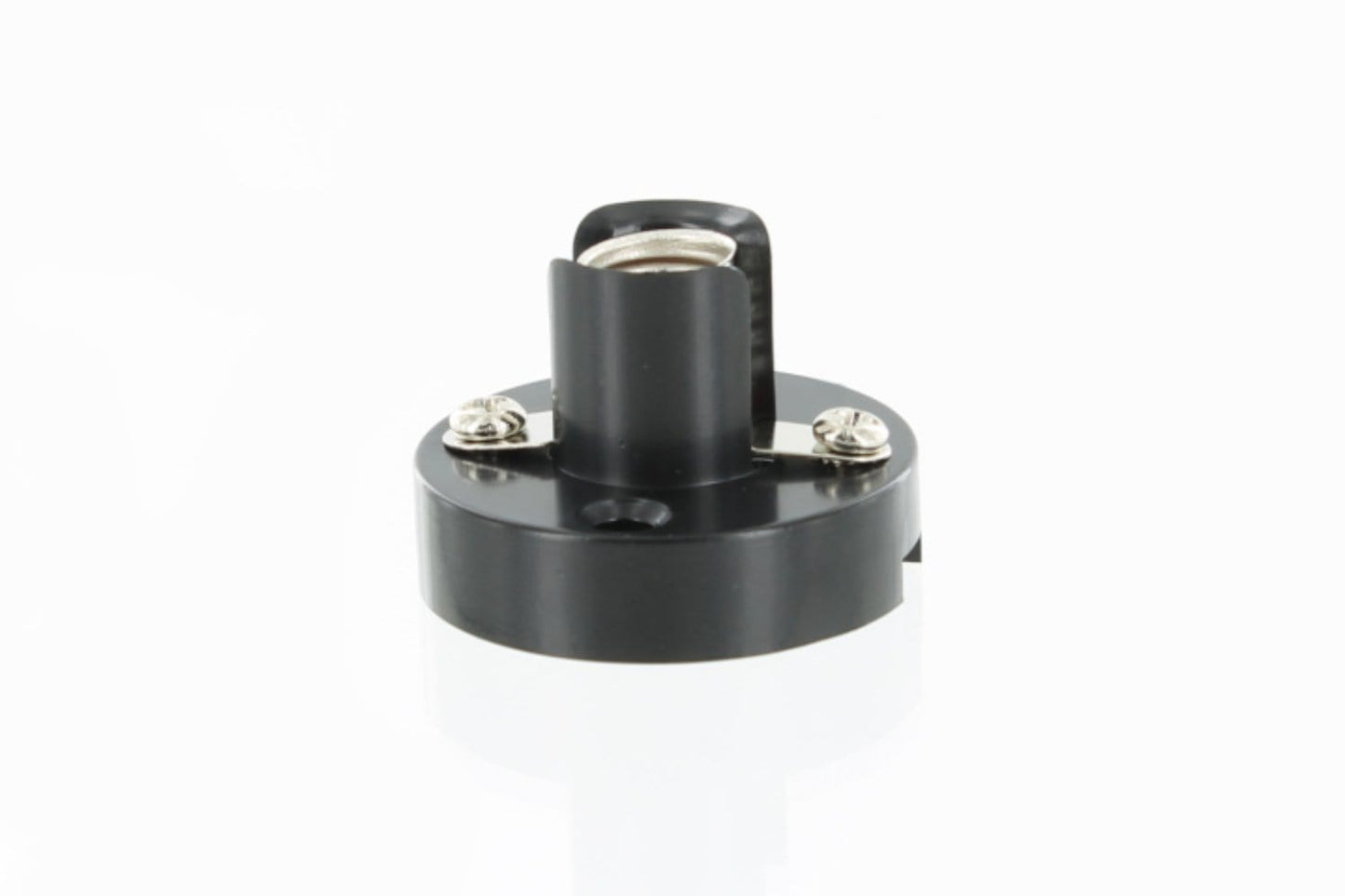 Additional Details
Perfect for hands-on electricity projects!
We have economical mini bulb bases for every science or electricity project! These simple bulb bases are small enough to be used with battery power sources and easy to hook up with screw terminals.
Products being sold are not toys. They are for Educational / Laboratory use only. They are not for use by children 12 and under.
Accessories
Order Qty
Price
Qty for Discount
Discount Price
Total Savings
2.5V Miniature Bulbs (Pack of 10) Item #

P6-1408

$5.75
20
$5.30
3.2V Miniature Bulbs 10 Pack Item #

P6-1407

$5.75
20
$5.30
6.3V Miniature Bulbs (Pack of 10) Item #

P6-1409

$5.75
20
$5.30
LED 3.2v 25mA miniature Bulb/10 pack Item #

P6-1406

$9.75
30
$8.90
Red Magleads, 12" (Pack of 10) Item #

P4-3002

$19.00
10
$17.90
Black Magleads, 12" (Pack of 10) Item #

P4-3003

$19.00
10
$17.90

2.5V Miniature Bulbs (Pack of 10)

Item #P6-1408

Regular price

Sale price

On Sale

$5.75

Unit price

per

Buy 20 and pay $5.30 each!

Mini bulbs are ideal for the Series Parallel Bulb Board or other applications requiring a small screw-base bulb. 2.5V

3.2V Miniature Bulbs 10 Pack

Item #P6-1407

Regular price

Sale price

On Sale

$5.75

Unit price

per

Buy 20 and pay $5.30 each!

Mini bulbs are ideal for the Series Parallel Bulb Board or other applications requiring a small screw-base bulb. 3.2V

6.3V Miniature Bulbs (Pack of 10)

Item #P6-1409

Regular price

Sale price

On Sale

$5.75

Unit price

per

Buy 20 and pay $5.30 each!

Mini bulbs ideal for the Series Parallel Bulb Board or other applications requiring a small screw-base bulb. 6.3V

LED 3.2v 25mA miniature Bulb/10 pack

Item #P6-1406

Regular price

Sale price

On Sale

$9.75

Unit price

per

Buy 30 and pay $8.90 each!

These miniature 3.2v LED lights are great for use with a variety of electricity and science projects. Mini bulbs ideal for the Series-Parallel Bulb Board or other applications requiring a small screw-base bulb.3.2v25mASold in packages of 10

Red Magleads, 12" (Pack of 10)

Item #P4-3002

Regular price

Sale price

On Sale

$19.00

Unit price

per

Buy 10 and pay $17.90 each!

The Red Magleads come in a pack of 10 and feature terminated ends with chrome plated magnets.

Black Magleads, 12" (Pack of 10)

Item #P4-3003

Regular price

Sale price

On Sale

$19.00

Unit price

per

Buy 10 and pay $17.90 each!

The Black Magleads come in a pack of 10 and feature terminated ends with chrome plated magnets.

Item #

Regular price

From $19.99

Regular price

Sale price

On Sale

From $19.99

Unit price

per

Liquid error (snippets/modal-contents line 80): product form must be given a product