Molecular Size and Mass Kit
Item # C4-1000
Regular price
Sale price
On Sale

$59.00
Unit price
per
Sold out
Buy 6 and pay $55.00 each!
Use indirect measurement to find the diameter of a single molecule! First, students model the process using ball bearings, then repeat the experiment using oleic acid floating on water. Enough supplies for dozens of repetitions.
In Stock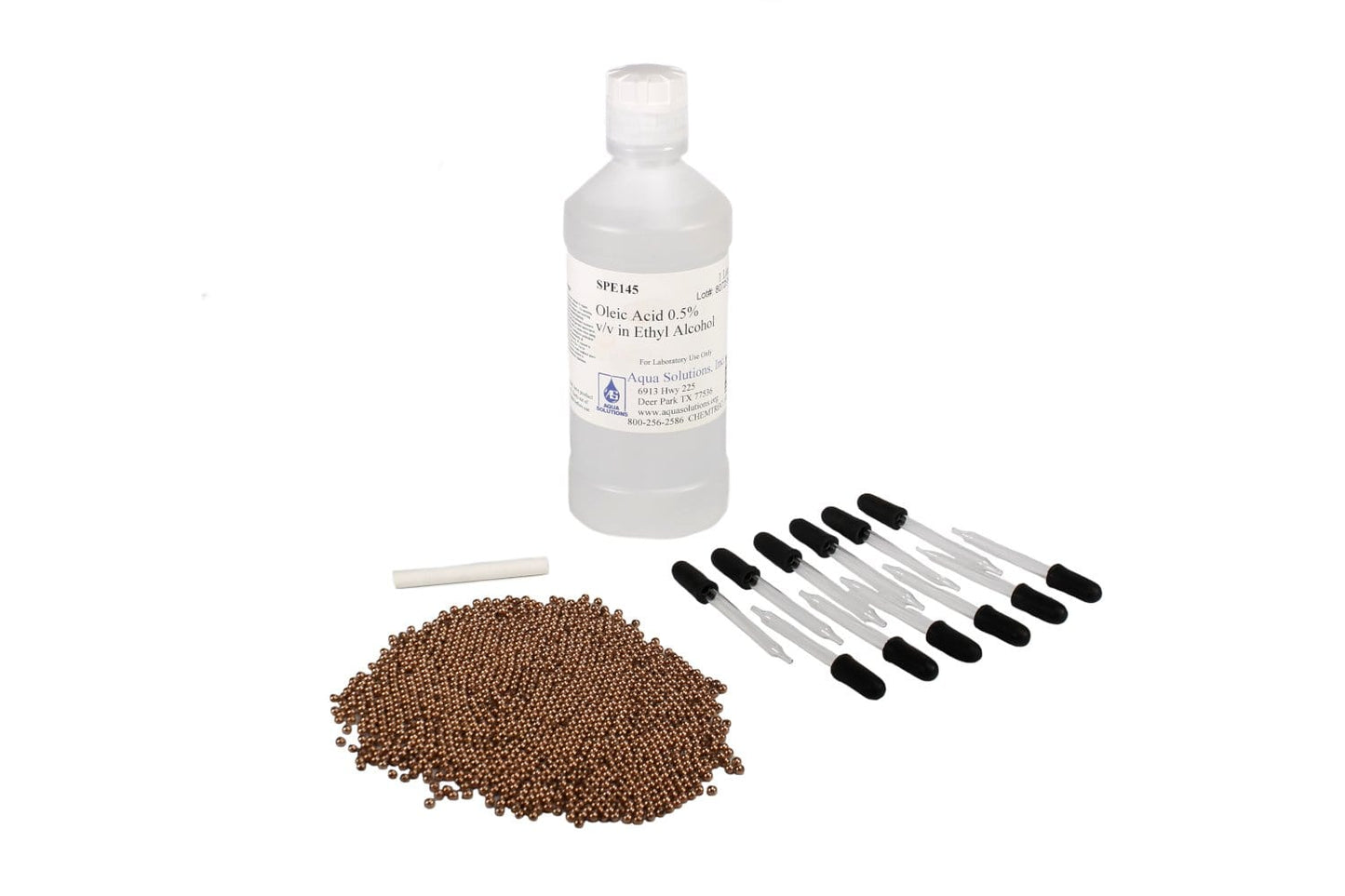 Additional Details
This kit gives students the tools they need to estimate the diameter of one molecule of oleic acid using indirect measurement.
First, they model the experiment using ball bearings, using a known volume to make a flat "pancake" and then finding its thickness. Then a single drop of oleic acid solution is placed on a water surface, allowing students to estimate the diameter.
Kit includes oleic acid solution, chalk, 12 droppers, bb's, and complete instructions. Enough for 8-12 student groups to repeat the experiment dozens of times.
The Molecular Size and Mass Kit can not be shipped outside the continental United States.
Products being sold are not toys. They are for Educational / Laboratory use only. They are not for use by children 12 and under.
What's Included
1L Oleic Acid Solution (5mL acid in Ethanol)
Piece of chalk
12 eye droppers
~4000 bb's (~400mL)
Conceptual Academy Videos
The Atomic Nature of Matter: Molecules