RSpec Explorer
Item # P2-9505
Regular price
Sale price
On Sale

$395.00
Unit price
per
Sold out
Buy 6 and pay $379.00 each!
Digitally capture an individual spectrum, and then compare it to a series of known spectra! The included camera and software make this an easy and inexpensive solution to studying quantitative spectral data in the classroom.
In Stock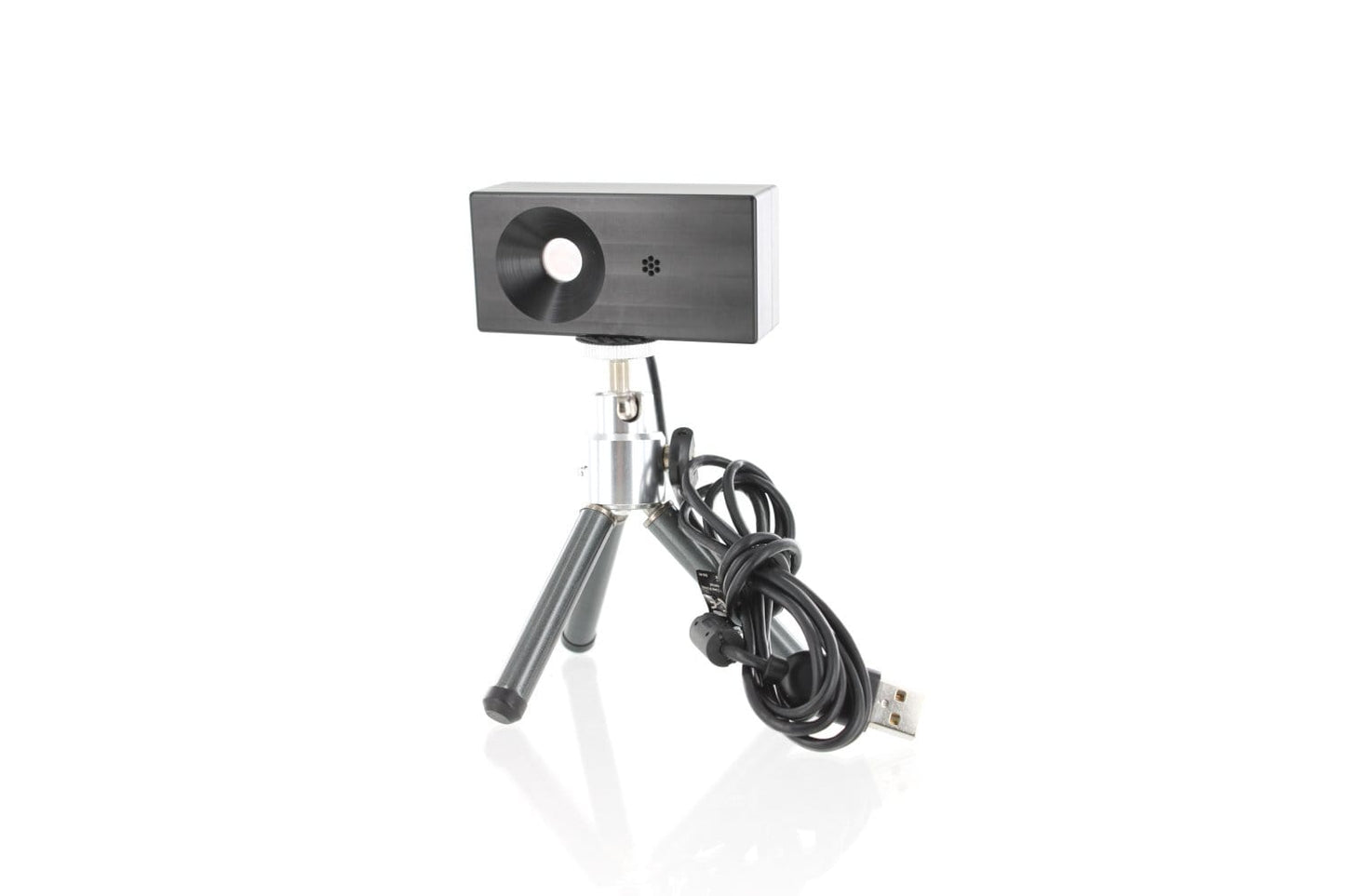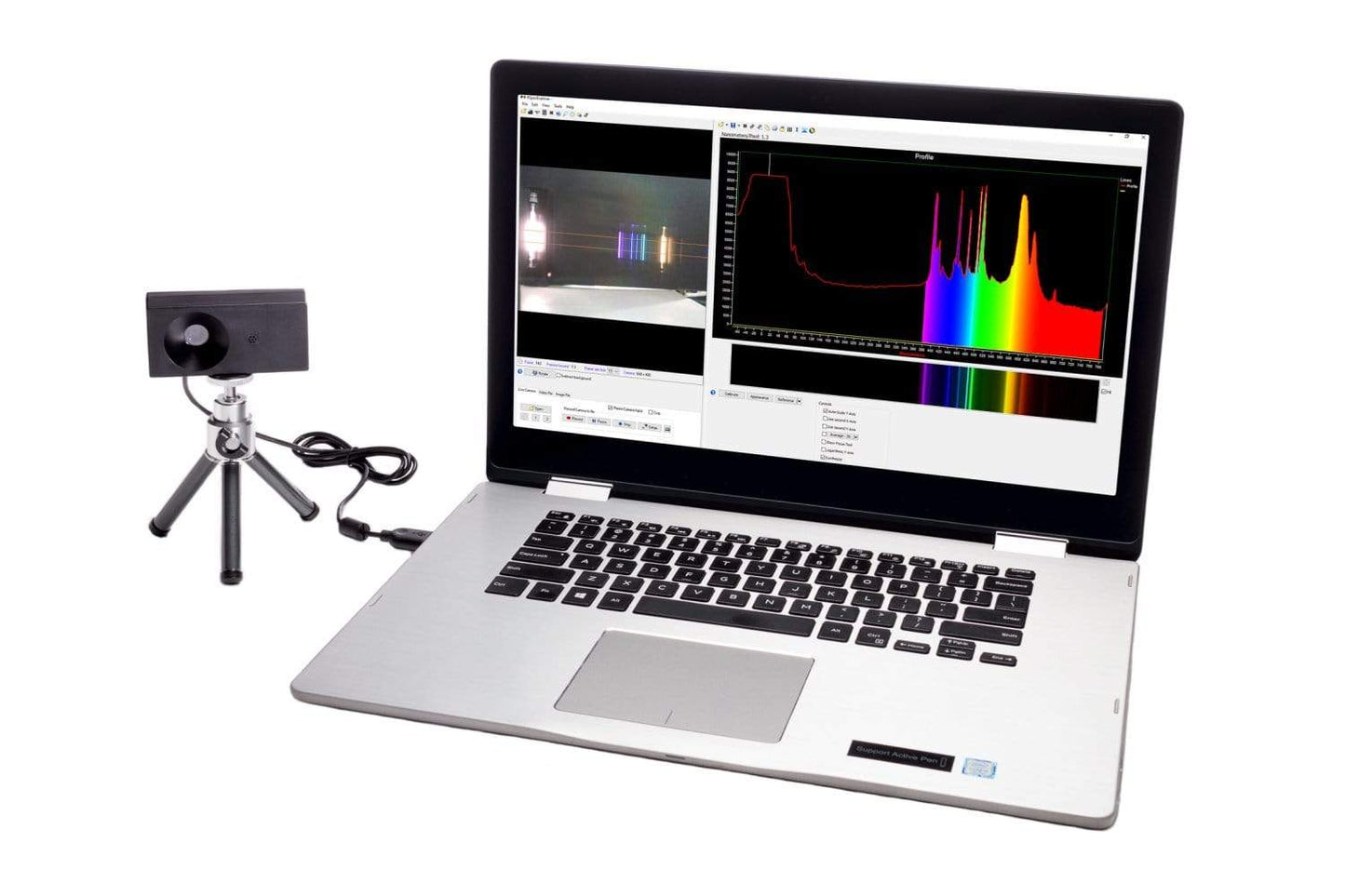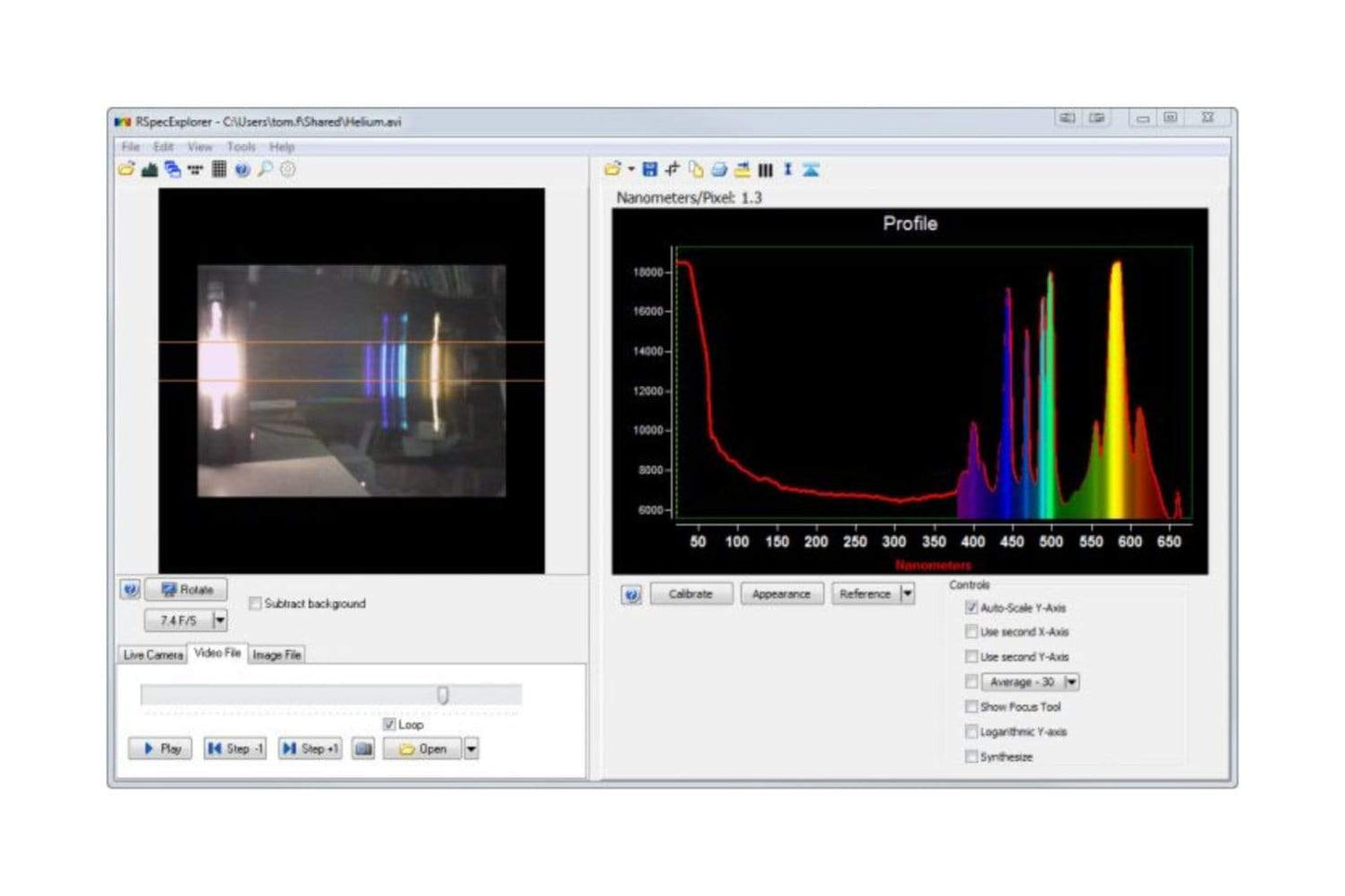 Additional Details
"Every high school in the country should have one of these!" ~ Paul Hewitt, Author Conceptual Physics
Teach spectroscopy with live video! Digitally capture an individual spectrum, and then compare it to a series of known spectra. The included camera and software make this an easy and inexpensive alternative for studying quantitative spectral analysis using a standard spectroscope.
The RSpec Explorer allows multiple users to experience the benefits of quantitative spectroscopy at the same time, and in meaningful ways. Until now, it's been nearly impossible to teach about light and color using traditional tools like diffraction gratings because you can't determine if all your students are even seeing the same results of their experiments. But with the RSpec Explorer's camera and software system, you will be confident knowing that every student is seeing the same thing. The result is that they're spending less time wondering what they're looking at and more time on impactful tasks like: learning how to measure the wavelength of visible light, understanding the different line spectra from ionized gas tubes, or studying the diffraction of light.

The RSpec Explorer's powerful and intuitive software allows students to graph and displays the results, helping them interpret what they're seeing. Students can also export experimental data to Excel, record their experiments, and leverage the built-in library of gas spectrum lines to compare one ionized gas to another.

Simply position the RSpec Explorer on a stable surface, one or two meters from the light source. There's no fine-tuning or adjustment necessary. The internal video camera includes a built-in diffraction grating and it auto-focuses and adjusts for current light conditions. The system works with any XP or more recent Windows operating system and Macs. You can set up the camera and capture a spectrum in about 90 seconds!
Notice: The RSpec Explorer is not compatible with Chromebooks.
Please note: If you are experiencing issues installing the RSpec Explorer application on your computer, please contact us at helpdesk@arborsci.com.
Products being sold are not toys. They are for Educational / Laboratory use only. They are not for use by children 12 and under.
What's Included
Spectrometer with internal video camera
A table-top tripod
One license for the RSpec Explorer software
Features & Specs
Camera
USB camera with 640x480 resolution

auto-focus
interpolated to 1.3 megapixels
The focal length is 2.3 mm.
The focus distance is from about 5" (130 mm) to infinity.
The field of view is 68°.
Frame rate is 30 fps.
Cable length is 4'
Spectroscope
The spectroscope is a slit-less objective grating device with a dispersion of 1.30 Nanometers/pixel.
The range is from approximately 380 nm to 700 nm.
The spectroscope and camera are integrated into a sealed 3 x 1.5 x 1" plastic enclosure.
An aluminum tripod with a standard male camera thread, 4" legs (extendable to 6") with a universal swivel head.
Software
The single license allows for software use one Mac or Windows computer.

The software comes with a perpetual license and one year of free updates and support. After that, annual update subscriptions are available for an additional cost.

Along with the hardware, the original shipment contains a URL for download of the software. No media (CD, DVD) is available.

The software comes pre-calibrated for the spectroscope's dispersion but allows the user to customize the calibration using a polynomial fit.
Accessories
Order Qty
Price
Qty for Discount
Discount Price
Total Savings
LED Array Item #

P2-7125

$81.00
6
$77.00
NexGen Spectrum Tube Classroom Bundle Item #

P2-9902

$611.00
6
$570.00
Spectrum Analysis Classroom Bundle Item #

P2-9502

$510.00
6
$485.00

LED Array

Item #P2-7125

Regular price

Sale price

On Sale

$81.00

Unit price

per

Buy 6 and pay $77.00 each!

This ingenious LED Array provides a fun, eye-catching demonstration of how colors affect wavelengths. A major improvement over using color filters with a "white" showcase bulb, students can easily observe color diffraction from their seats and actually compare the diffraction patterns for each color, at the same time!

NexGen Spectrum Tube Classroom Bundle

Item #P2-9902

Regular price

Sale price

On Sale

$611.00

Unit price

per

Buy 6 and pay $570.00 each!

The NexGen Spectrum Tube Classroom Bundle offers a safe and seamless way to study the gas emission spectra of eight included spectrum tubes.

Spectrum Analysis Classroom Bundle

Item #P2-9502

Regular price

Sale price

On Sale

$510.00

Unit price

per

Buy 6 and pay $485.00 each!

A classic atomic theory demonstration! Energize the gas and view the characteristic atomic spectral lines with any spectroscope. This complete bundle comes with 13 different gas spectrum tubes and a power supply.

Item #

Regular price

From $19.99

Regular price

Sale price

On Sale

From $19.99

Unit price

per

Liquid error (snippets/modal-contents line 80): product form must be given a product