Air Core Solenoid, 10A Max
Item # P8-6500
Regular price
Sale price
On Sale

$198.00
Unit price
per
Sold out
Buy 6 and pay $188.00 each!
Perfect for all classroom experiments requiring an external magnetic field, and great for studying induction and the rate of change of magnetic flux through a coil.
In Stock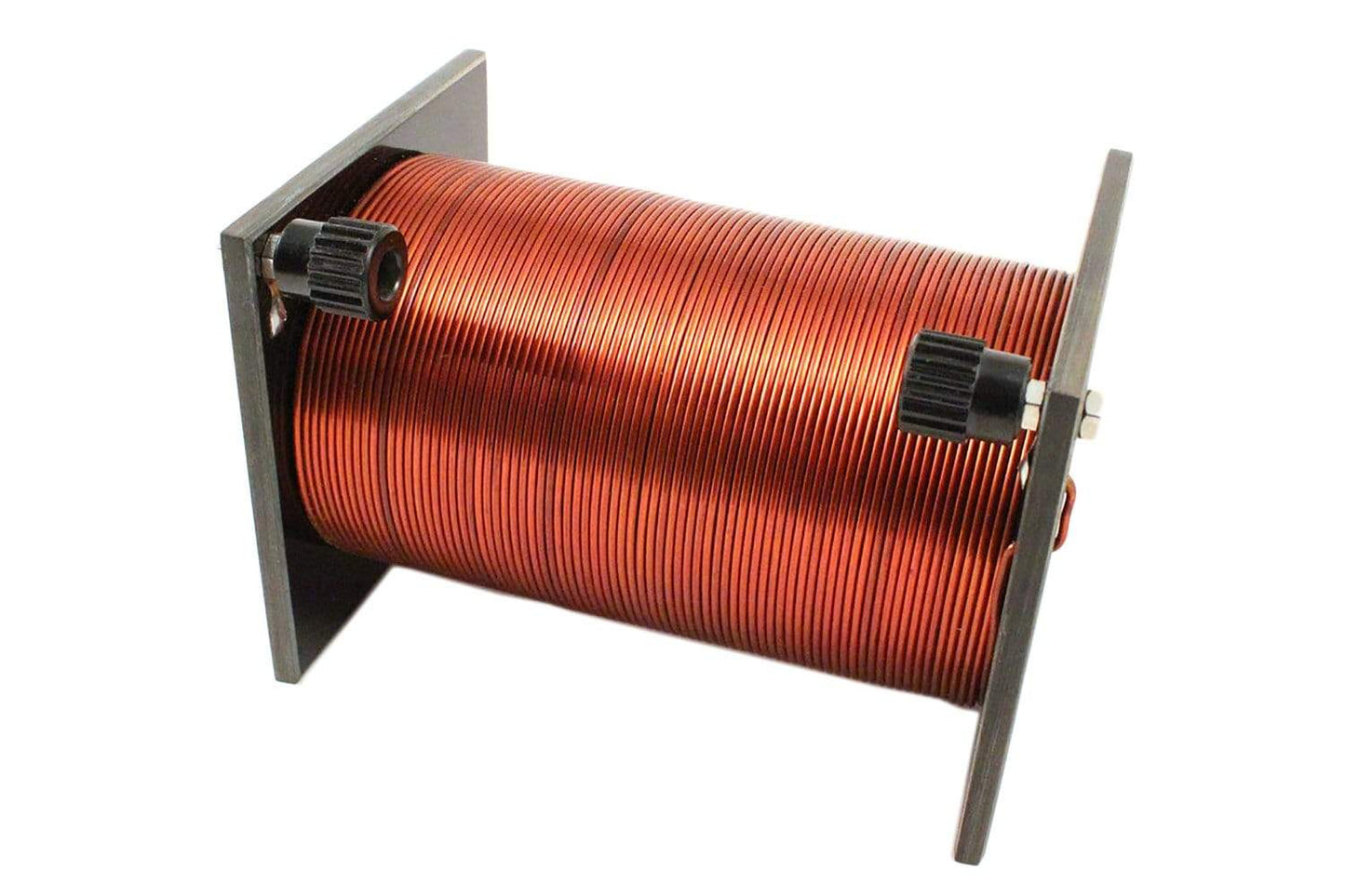 Additional Details
This sturdy air-core copper solenoid is perfect for any classroom experiments requiring an external magnetic field. Insulated copper wire is wound around a plastic coil, and brass binding posts are attached to the end plates of the solenoid. Students can measure relationships between electricity and magnetism over a wide range of currents. Ensure the power supply used does not exceed 10A intermittently or 5A continuously.
Teacher Recommendation:
"I have found it indispensable for demonstrating magnetic forces produced by electric current and the fundamental principle of electro-magnetic induction. The dramatic effect of the magnetic field produced by the solenoid on a compass needle is easy to produce. Likewise, my students have gained a deeper understanding and appreciation for how electricity is generated. Using the coil, a bar magnet and a galvanometer the principle of electromagnetic induction is demonstrated for all to see."
Products being sold are not toys. They are for Educational / Laboratory use only. They are not for use by children 12 and under.
Features & Specs
~560 turns
Insulated copper wire, 16 AWG
12V maximum voltage
13 mH inductance
1.1 Ω DC resistance
Supports 10 A intermittent current and 5A continuous current
5.10" (13.0 cm) coil length
5.58" (14.2 cm) overall length
3.4" (8.6 cm) outer coil diameter
2.26" (5.74 cm) inner coil diameter
4" x 4" (10.2 cm x 10.2 cm) base
2450 grams