Trundle Wheel
Item # 01-8019
Regular price
Sale price
On Sale

$21.00
Unit price
per
Sold out
Buy 6 and pay $19.50 each!
This trundle wheel makes it easy to measure long distances. The wheel's circumference is 1 meter and every revolution produces an audible click.
In Stock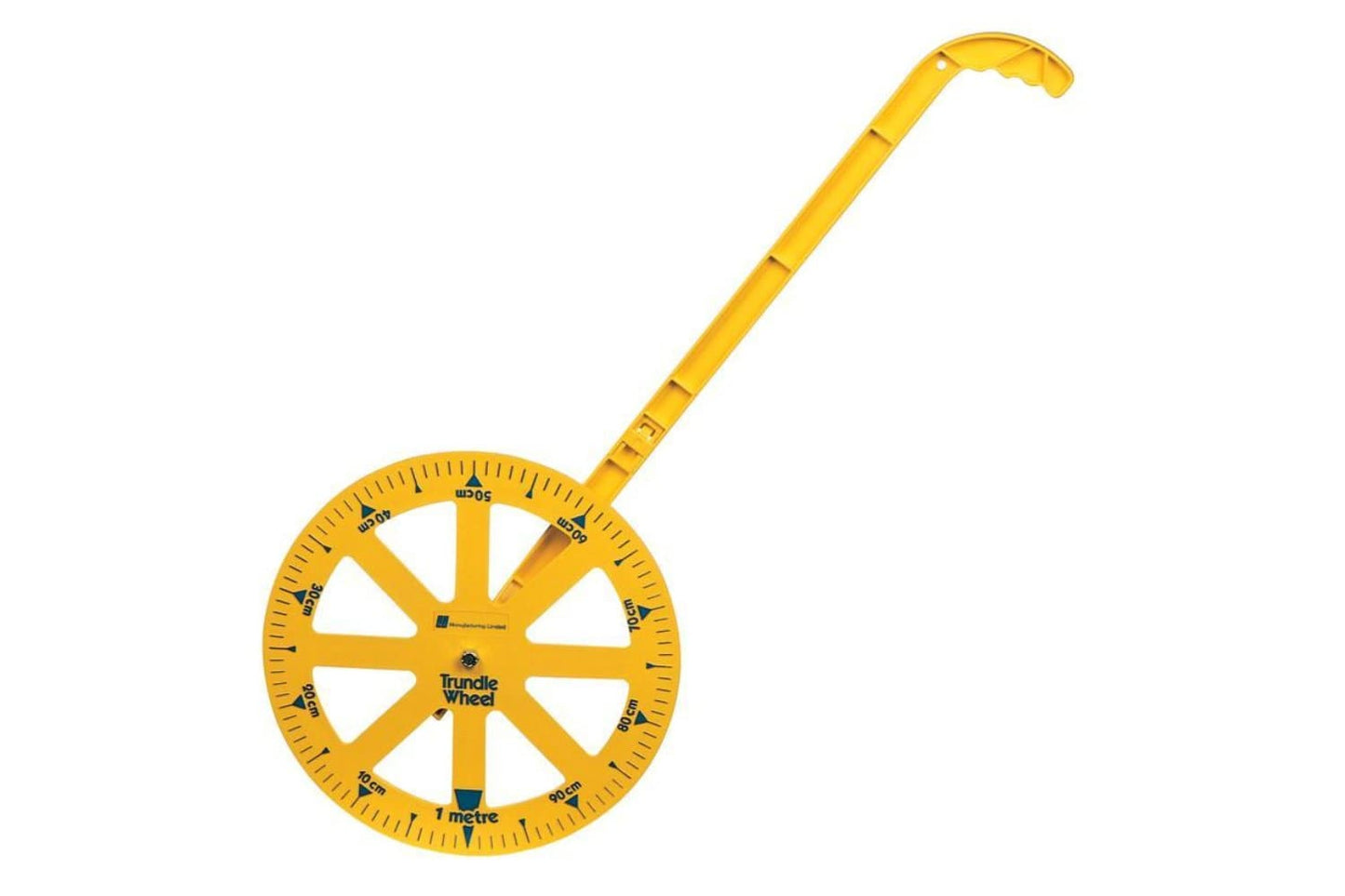 Other Options
Order
Qty
Price
Qty for
Discount
Discount
Price
Total
Savings
Deluxe Trundle Wheel Item #

01-8020

$59.00
6
$55.50

Deluxe Trundle Wheel

Item #01-8020

Regular price

Sale price

On Sale

$59.00

Unit price

per

Buy 6 and pay $55.50 each!

The deluxe Trundle Wheel is essential to large-scale outdoor labs, by making long distances easy to measure.
Additional Details
This metric-scale trundle wheel has a 1m circumference and graduations to 1cm.
The wheel clicks each time it completes one revolution making it easy to count off meters as you measure. However, measurements can be taken easily between meters as well. The pointer arrow makes it clear how many centimeters you have measured since the last full rotation. The wheel has a sturdy yoke design and a non-slip tire to make sure your measurements are accurate.
Products being sold are not toys. They are for Educational / Laboratory use only. They are not for use by children 12 and under.