Wind-Up Dual-Scale Fiberglass Tape Measure, 100 ft. / 30 m
Item # 01-3930
Regular price
Sale price
On Sale

$24.50
Unit price
per
Sold out
A durable ABS plastic housing, ergonomic design, and high-contrast markings will make this your go-to measuring device for years to come. The thick, nylon-reinforced fiberglass tape streches for 100 feet or 30 meters, with standard and metric units on opposite sides.
In Stock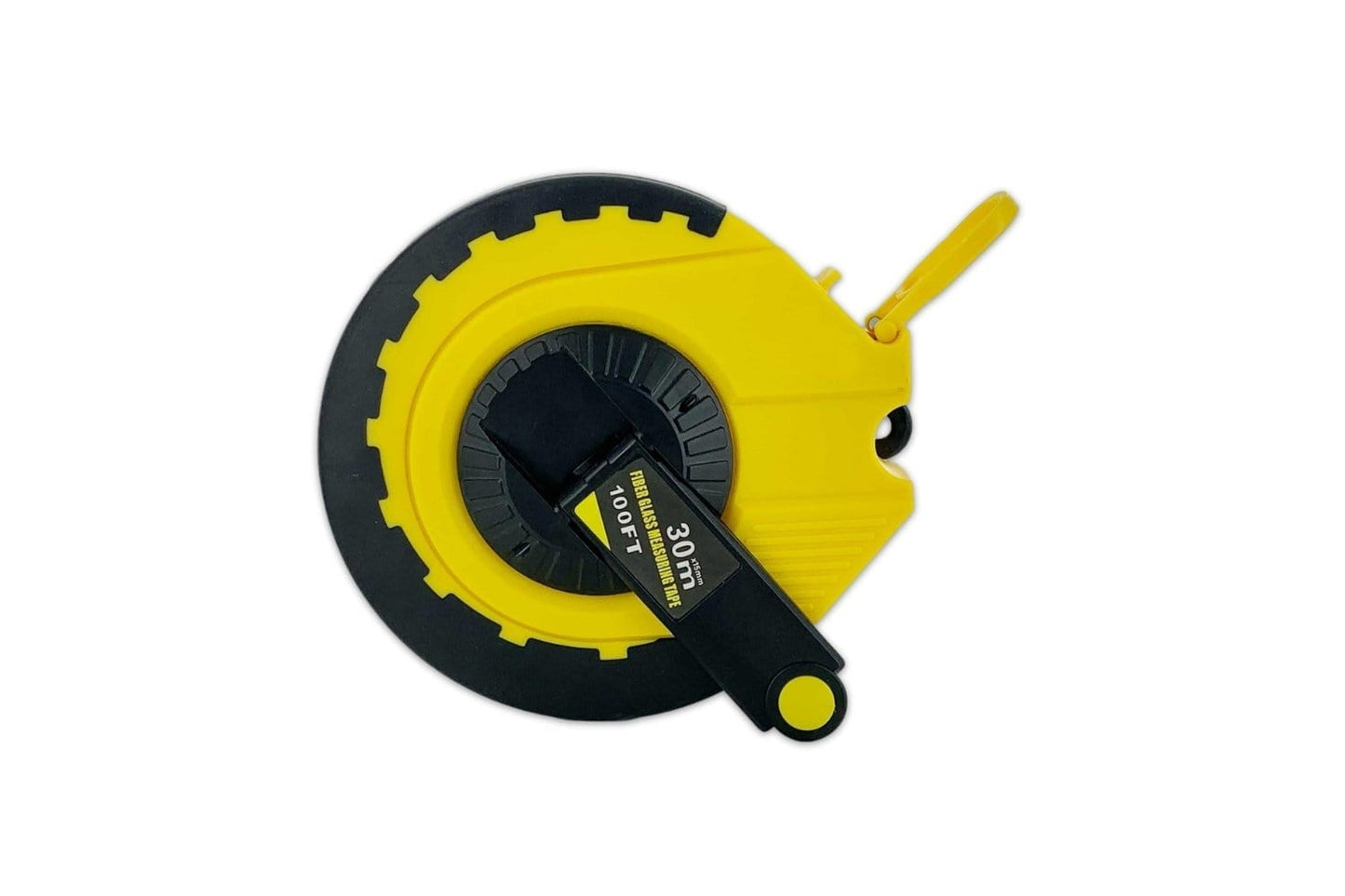 Additional Details
A fiberglass wind-up tape measure is perfect for "setting and forgetting" during projectile or linear motion activities. Just lay the tape out and take measurements when needed. With a durable, non-stretch, nylon reinforced vinyl-coated fiberglass tape, it can be stepped on repeatedly without damage. The easy-to-read markings allow for quick and accurate measurements even from a standing position while the tape is on the ground. After measurements have been taken, the thoughtfully-placed hand strap and overmoulded rubber grip make winding in the tape a snap. The fold-flat handle and retention snap ensure tidy storage with minimal space. Inches are labeled consecutively, repeating every foot with feet highlighted in red. Centimeters are also labeled consecutively, repeating every decimeter. Decimeters are in large bold numbers and repeat every meter. Meters are highlighted in red.
Products being sold are not toys. They are for Educational / Laboratory use only. They are not for use by children 12 and under.
Features & Specs
100 ft. / 30 m
1/8" graduations , 2 mm divisions for entirety
15 mil (0.4 mm) thick nylon-reinforced, vinyl-coated fiberglass tape
Hand strap
Store-flat handle
Tape retention clip