Atwood Machine
Item # 91-6116
Regular price
Sale price
On Sale

$36.00
Unit price
per
Sold out
Buy 6 and pay $33.00 each!
The Atwood machine is a simple and robust device for exploring linear acceleration concepts. It consists of two 50 mm ball bearing pulleys connected by an aluminum rod.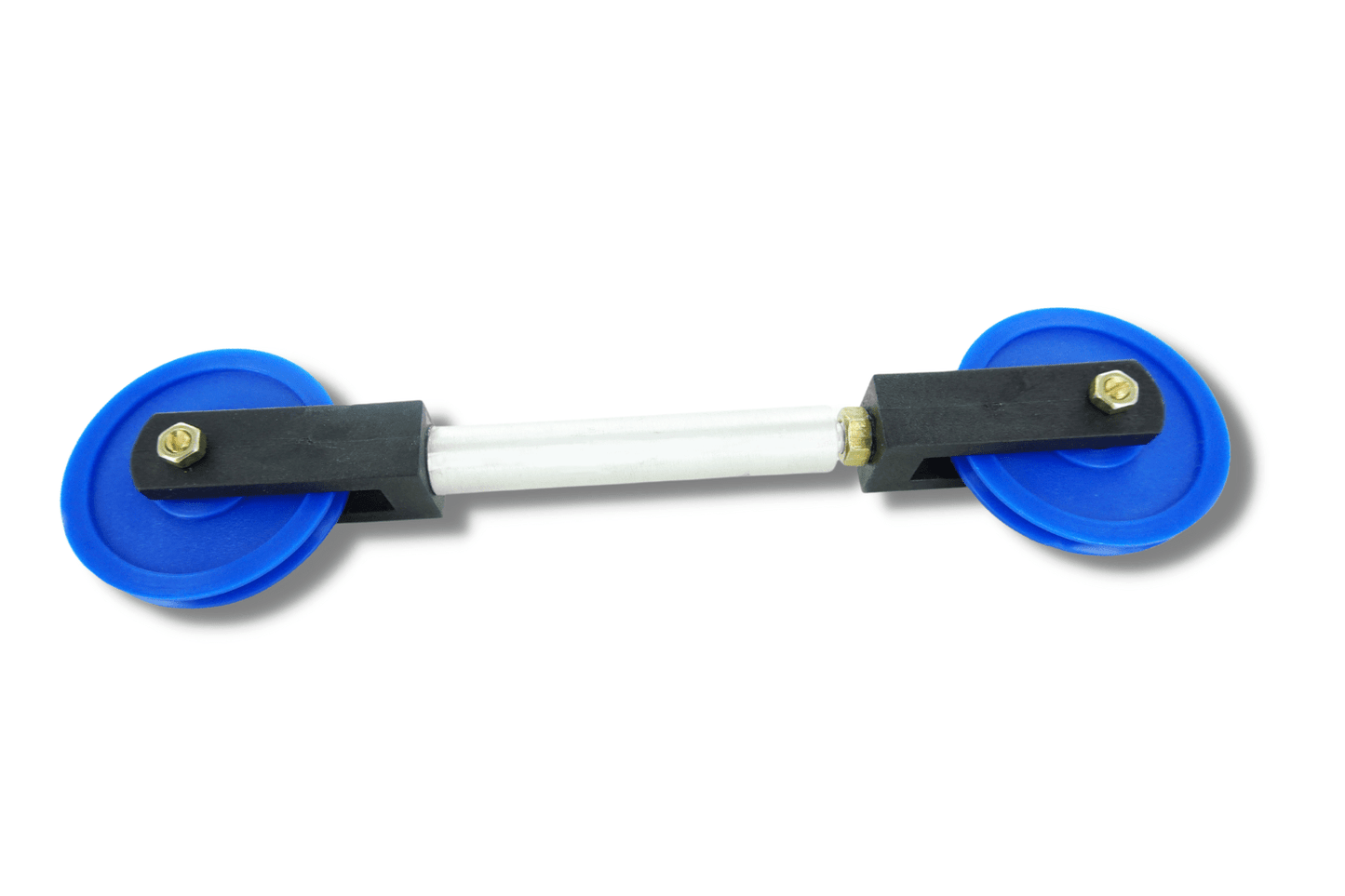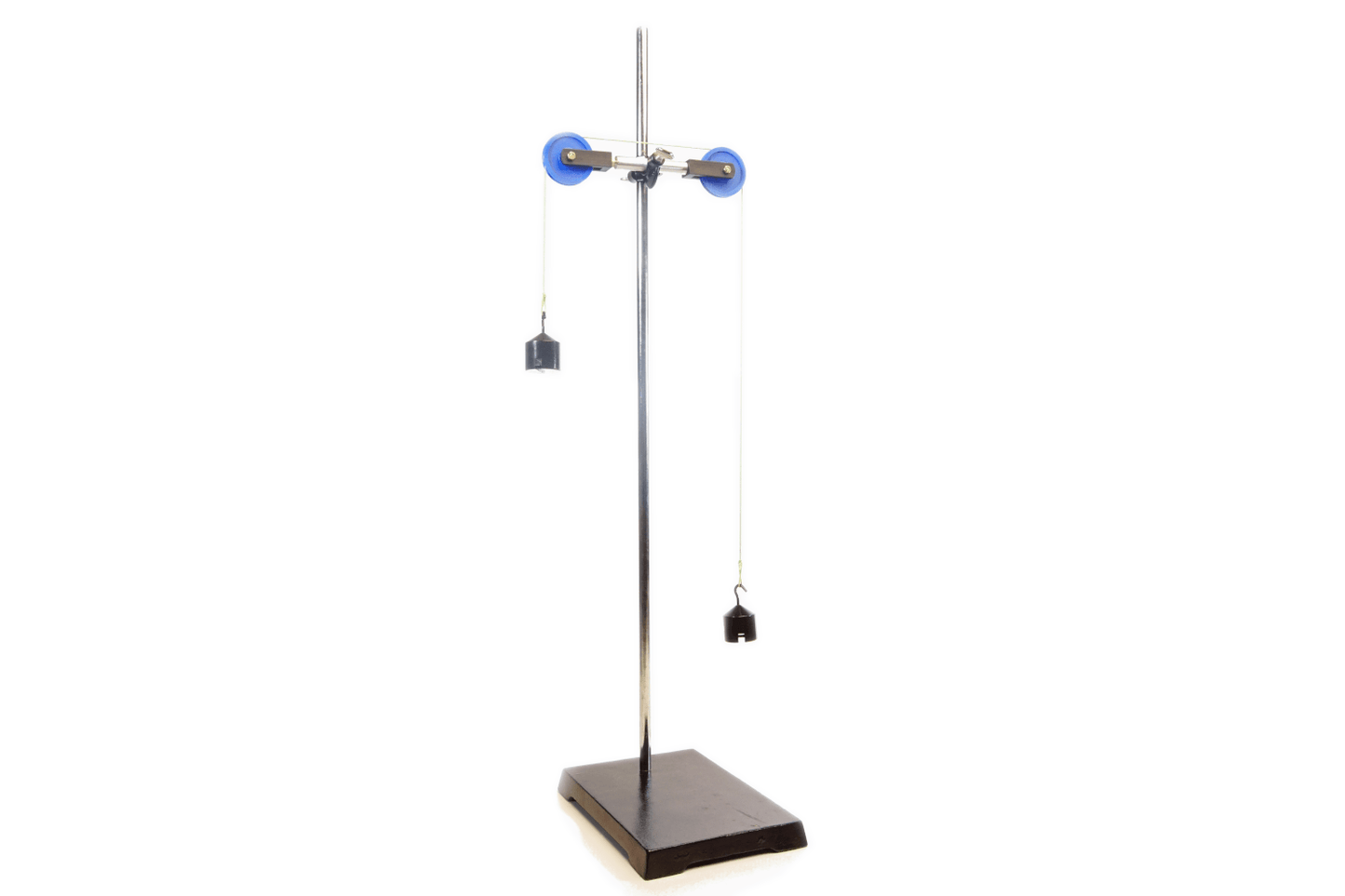 Additional Details
Simple and effective, the Atwood machine cuts down on prep time and lets students dig into their experiments right away. Use this device with basic knowledge of classical physics to:
derive a constant acceleration equation
determine acceleration due to gravity
verify laws of motion with constant acceleration
investigate methods of determining tension in a string

This Atwood machine uses robust materials and two 50 mm low-friction ball bearing pulleys. The pulleys are joined with an aluminum rod, making the device easy to mount to any ring stand. Students can easily measure the time of the drop with manual stopwatches or set up photogates to more accurately determine time over a known distance.
Products being sold are not toys. They are for Educational / Laboratory use only. They are not for use by children 12 and under.
Features & Specs
Pulleys: 50 mm diameter with ball bearings
Aluminum rod: 70 mm long, 13 mm diameter
Length overall: 210 mm
Accessories
Order Qty
Price
Qty for Discount
Discount Price
Total Savings
No-Stretch Pulley String, 25 meters Item #

P1-6110

$4.75
50
$4.40
Meter Stick 6/pk Item #

P1-7072

$21.00
10
$18.90
Hooked Mass Set of 9 Item #

91-1000

$49.95
12
$45.00
Digital Stopwatch Timer Item #

52-3200

$8.75
10
$8.10
Timer and Photogates Item #

P4-1450

$320.00
6
$288.00
Ring Stand, 6" x 9" Base, 24" Rod Item #

66-4230

$19.50
6
$17.50
Clamp Holder Item #

66-8290

$4.60
10
$4.30

No-Stretch Pulley String, 25 meters

Item #P1-6110

Regular price

Sale price

On Sale

$4.75

Unit price

per

Buy 50 and pay $4.40 each!

25 meters of durable string designed to be used with our pulleys.

Meter Stick 6/pk

Item #P1-7072

Regular price

Sale price

On Sale

$21.00

Unit price

per

Buy 10 and pay $18.90 each!

Hardwood meter sticks with engraved scales. Metric side has 1mm divisions. English side has 1/8 inch divisions. Comes in pack of 6.

Hooked Mass Set of 9

Item #91-1000

Regular price

Sale price

On Sale

$49.95

Unit price

per

Buy 12 and pay $45.00 each!

These durable powder coated masses come in a sturdy plastic storage base. The set includes masses that can be hung from one other vertically in increments of 10 g from 10 g to 1 kg.

Digital Stopwatch Timer

Item #52-3200

Regular price

Sale price

On Sale

$8.75

Unit price

per

Buy 10 and pay $8.10 each!

Digital Stopwatch and Timer captures elapsed time to within 1/100th of a second and lap time.

Timer and Photogates

Item #P4-1450

Regular price

Sale price

On Sale

$320.00

Unit price

per

Buy 6 and pay $288.00 each!

Digital Timer & photogates. No computer required for this simple, intuitive data collection device. Complete set includes Timer, two photogates with cords, AC adaptor, user's manual, and hard carrying case.

Ring Stand, 6" x 9" Base, 24" Rod

Item #66-4230

Regular price

Sale price

On Sale

$19.50

Unit price

per

Buy 6 and pay $17.50 each!

This sturdy ring stand is excellent for both physics and chemistry experiments! The base is 6" x 9", and the rod is 24" in length.

Clamp Holder

Item #66-8290

Regular price

Sale price

On Sale

$4.60

Unit price

per

Buy 10 and pay $4.30 each!

This sturdy clamp has thumb screws which makes it easy to tighten securely. The clamp can accept rods up to 1/2" in diameter.

Item #

Regular price

From $19.99

Regular price

Sale price

On Sale

From $19.99

Unit price

per

Liquid error (snippets/modal-contents line 80): product form must be given a product