Gyroscope Wheel
Item # 93-3501
Regular price
Sale price
On Sale

$149.00
Unit price
per
Sold out
Buy 6 and pay $134.10 each!
The Gyroscope Wheel is an innovative tool for teaching rotational inertia and gyroscopic precession in a safe and engaging way. Its adjustable masses and large-scale demonstrations make it easy for students to experience these complex concepts.
In Stock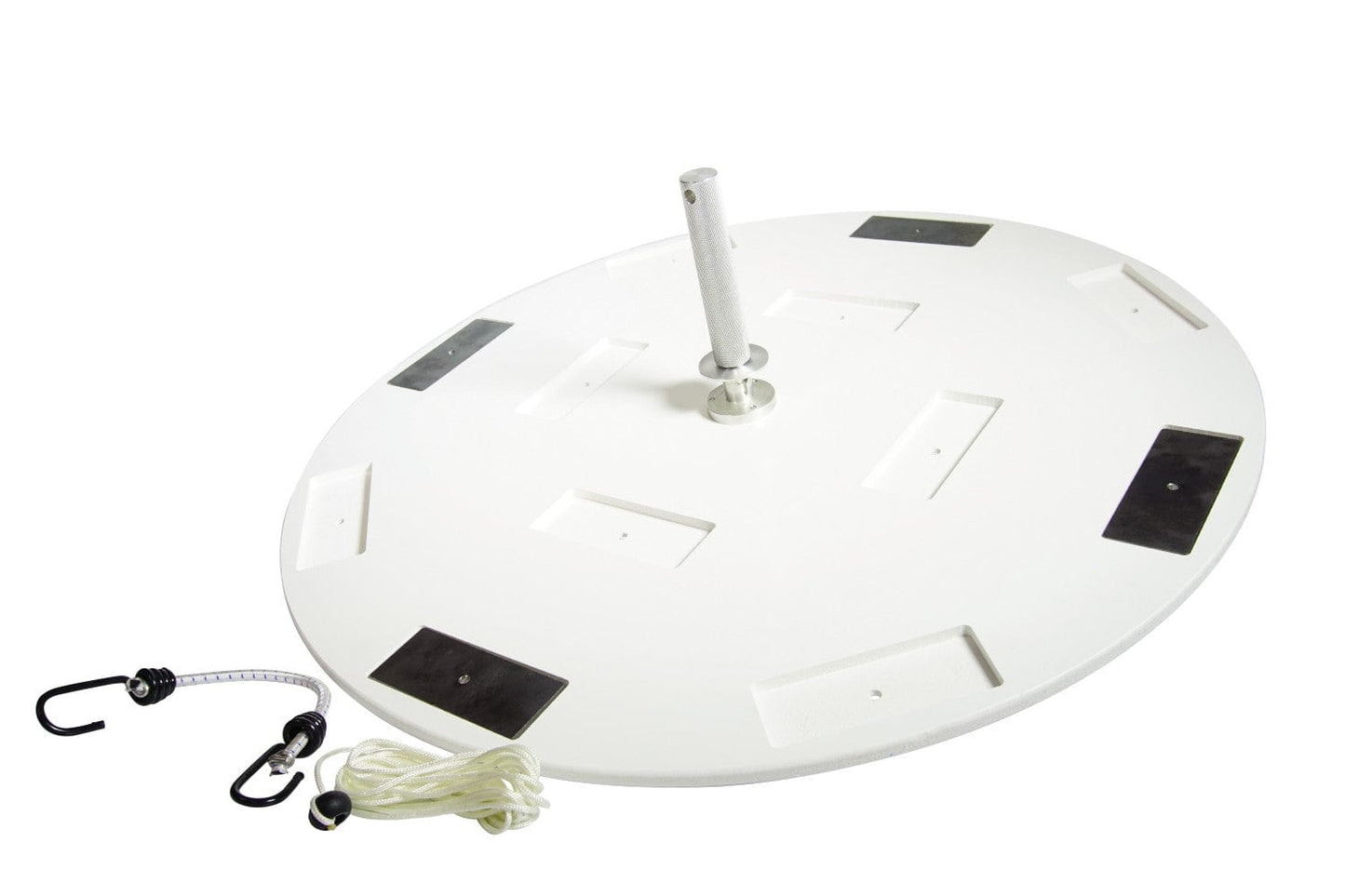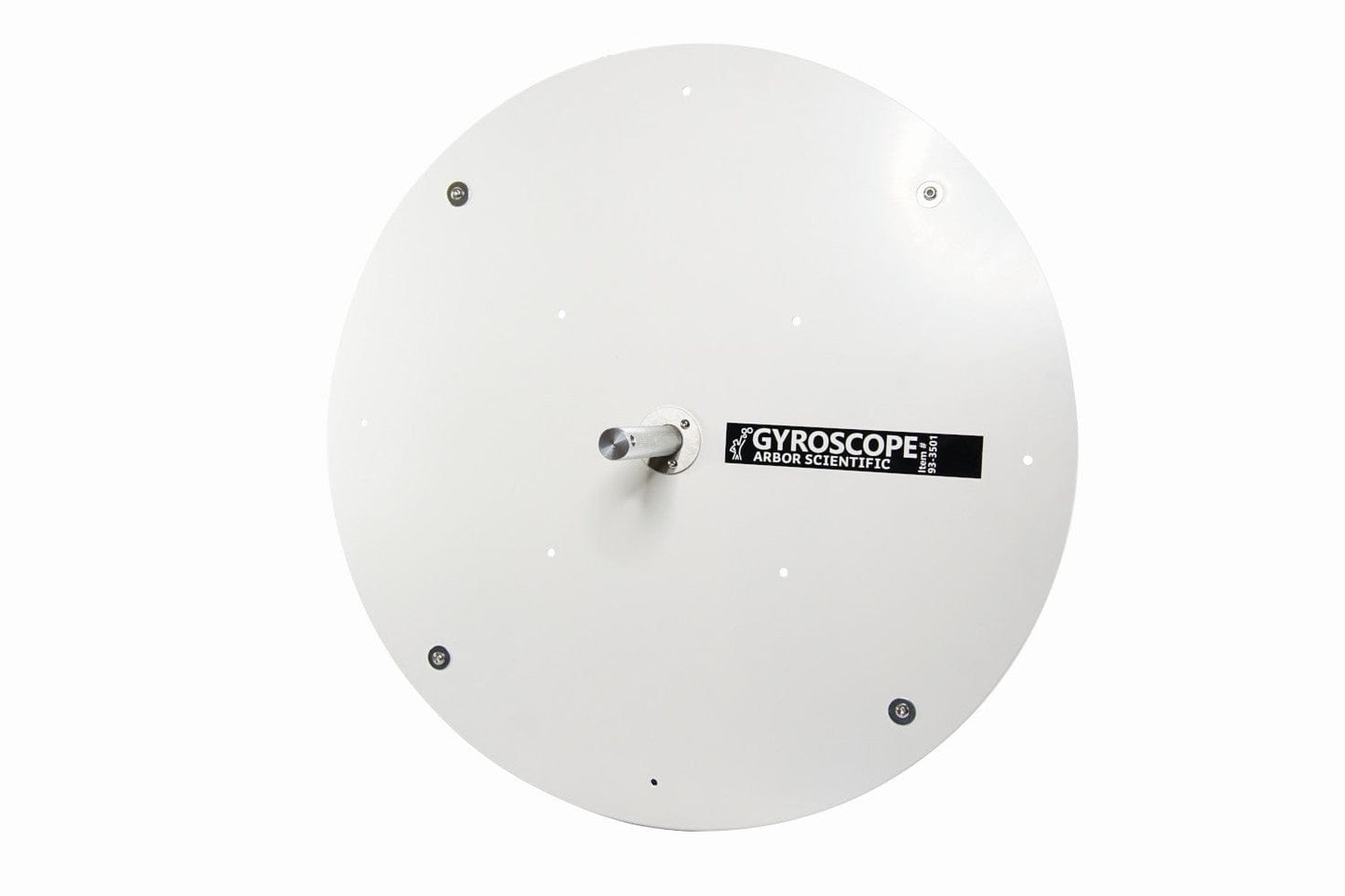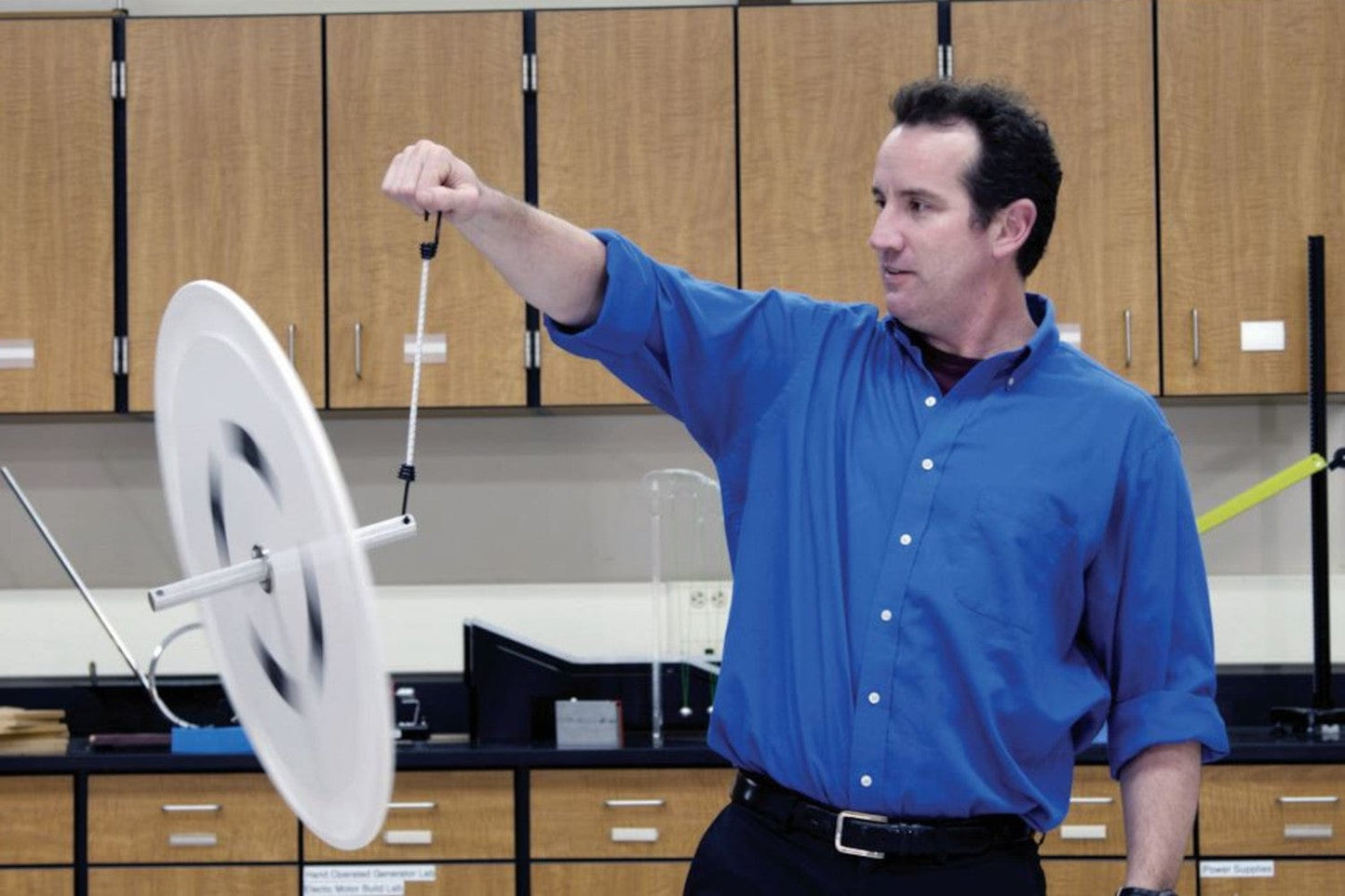 Additional Details
Only from Arbor Scientific, the Gyroscope Wheel is a unique educational tool designed to help students and teachers understand the principles of rotational inertia and gyroscopic precession. This innovative device is perfect for safely demonstrating these concepts on a larger scale, making it easier for students to visualize and understand the underlying physics. The clever design allows for adjustable masses so students can feel the changes in inertia. Additional mass packs are available to increase the inertia of the wheel.
One of the key features of the Gyroscope Wheel is its adjustable masses, which allow students to experience firsthand the effects of changing inertia. By adding or removing mass packs, students can observe how the wheel's behavior changes, giving them a more intuitive understanding of these complex concepts.
In addition to its adjustable masses, the Gyroscope Wheel is also designed with safety in mind. Its solid construction and secure grips ensure that it can be used without fear of catching fingers in spokes or getting road rash from a bicycle wheel tire. The ball bearings make this long-running gyroscope and ideal choice for classroom demonstrations.
Products being sold are not toys. They are for Educational / Laboratory use only. They are not for use by children 12 and under.
What's Included
Arbor Scientific Gyroscope Wheel
4 adjustable masses with screws and washers
Pull cord
Bungee cord
2 easy-grip handles with holes for precession demos
4 mm hex key for adjusting masses
Features & Specs
The Gyroscope Wheel features 12 pockets for fitting up to 8 masses in different configurations. The printed logo has a 30 mm x 30 mm black area for the purpose of determining speed with an optical sensor. Both handles are fully knurled for an easy and safe grip and are drilled with holes for use during precession demonstrations. A long pull-cord is provided so the wheel can be brought up to speed gradually. The additional masses are mounted flush with the wheel to prevent catching on clothing or injury
Specifications:
Wheel: 59 cm diameter, 1 cm thick, rotating assembly weighs 1500 g without masses.
Pulley: 18 mm diameter
Handles: 120 mm long x 22.5 mm diameter, 8 mm holes
Masses: 100 x 40 x 6 mm, tapped with M6 hole, approximately 183.5 g ea.
Screws for securing masses: M6 x 1.00 mm, 10 mm long
Accessories
Order Qty
Price
Qty for Discount
Discount Price
Total Savings
Gyroscope Wheel Additional Mass Pack Item #

93-3502

$29.80
Rotating Platform Item #

P3-3510

$79.00
6
$73.50

Gyroscope Wheel Additional Mass Pack

Item #93-3502

Regular price

Sale price

On Sale

$29.80

Unit price

per

This additional mass pack is designed to enhance the learning experience of using the Gyroscope Wheel (93-3501) by increasing the rotational inertia of the gyroscope.

Rotating Platform

Item #P3-3510

Regular price

Sale price

On Sale

$79.00

Unit price

per

Buy 6 and pay $73.50 each!

The Rotating Platform can be used with hand weights to study rotational inertia, conservation of angular momentum, and action-reaction. Diameter 37cm

Item #

Regular price

From $19.99

Regular price

Sale price

On Sale

From $19.99

Unit price

per

Liquid error (snippets/modal-contents line 80): product form must be given a product