Brown Dog Solar House
Item # 96-7610
Regular price
Sale price
On Sale

$30.00
Unit price
per
Sold out
The Solar house is an easy-to-assemble project-based learning kit. Students can investigate circuitry, power consumption, and basic electrical theory in a fun and creative way.
In Stock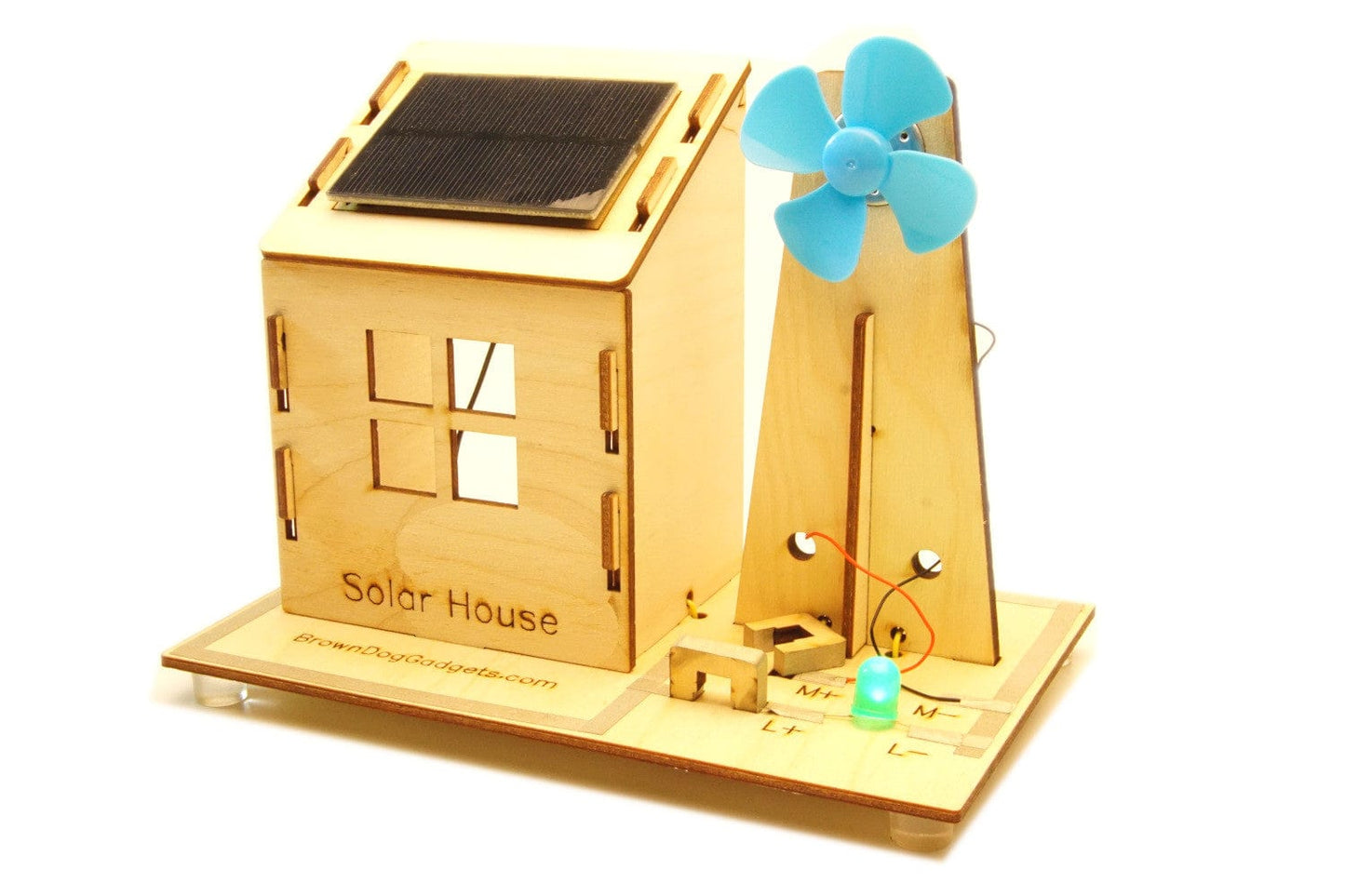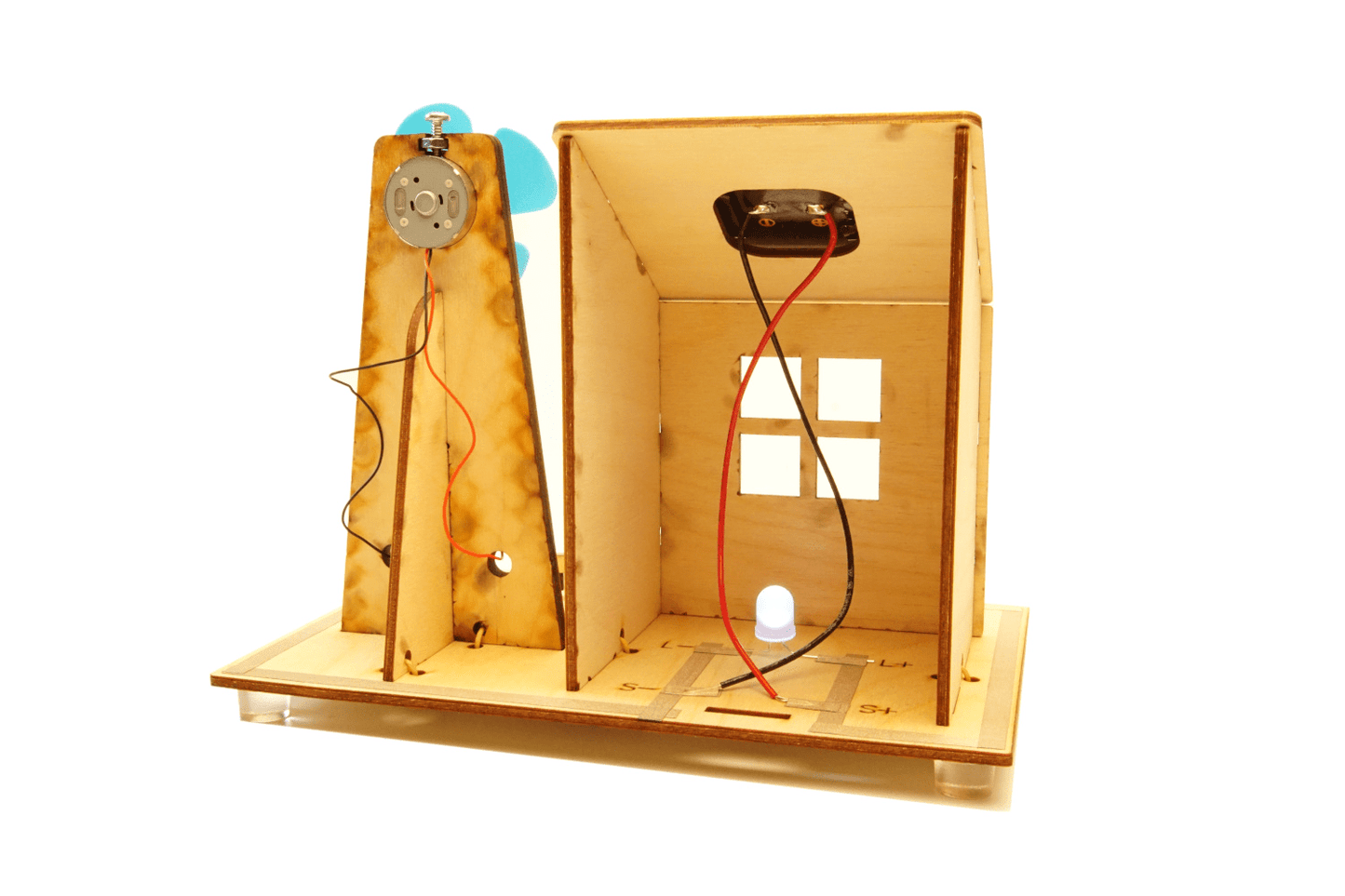 Other Options
Order
Qty
Price
Qty for
Discount
Discount
Price
Total
Savings
Brown Dog Solar Science Station Item #

96-7600

$50.00

Brown Dog Solar Science Station

Item #96-7600

Regular price

Sale price

On Sale

$50.00

Unit price

per

The Solar Science Station is a simple, self-contained tool to collect solar data. Students can wire the components and assemble this kit themselves to make for an engaging experience beyond data collection.
Additional Details
Requiring no tools for assembly, the Solar House is wired with conductive Maker Tape and can be used over and over again. Students can familiarize themselves with simple circuit diagrams while applying the conductive tape. They will also wire up LEDs, install a motor and build rudimentary switches to control the power produced by a 6 V solar cell on the roof of their house.
This kit is designed to introduce students to electrical theory using easily accessible components and a renewable energy source. Place the Solar House in sunlight or even artificial light (provided there is a strong enough light source) and watch as the two lights and motor are energized. Students can then experiment with removing the "switches" to reroute the power and see how different components have varying loads. For example, when the motor is unhooked from the circuit, the green LED will show brighter. Your students will love getting their hands on this sturdy Solar House kit.
Products being sold are not toys. They are for Educational / Laboratory use only. They are not for use by children 12 and under.
What's Included
9 x Wooden Pieces
5 x Wire Strips
4 x Self-stick Rubber Feet
2 x 10 mm Jumbo LEDs
1 x Motor + Fan
1 x Solar Cell with Wires
1 x 5 m Roll of Maker Tape
Features & Specs
Features:
No soldering required
Entirely reusable
Specifications:
Solar panel output: 6 V, 80 mA
Assembled dimensions (W x D x H): 8 x 5 x 6"
Material: 0.125" laser-cut plywood enclosure